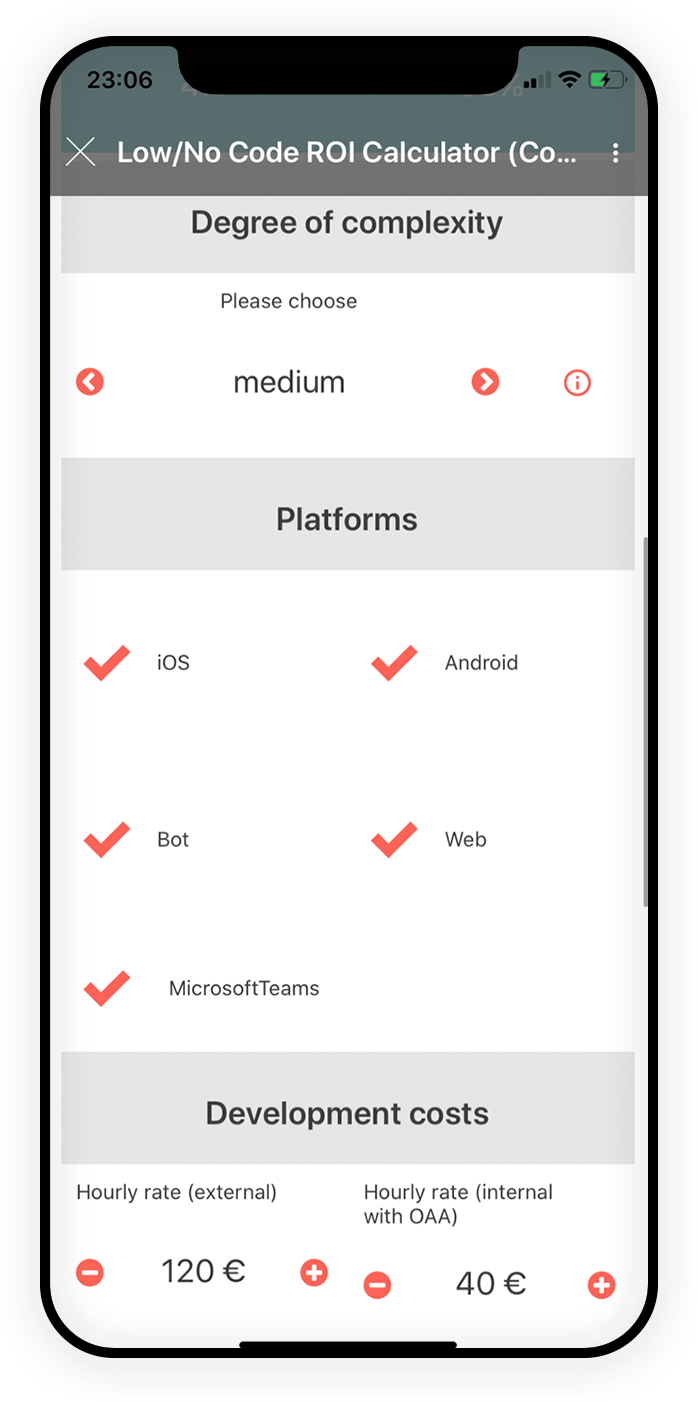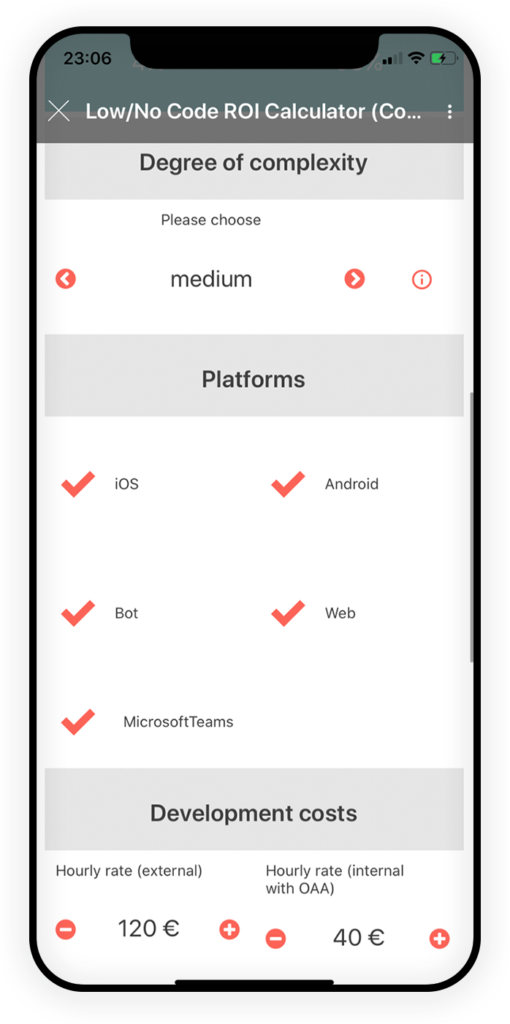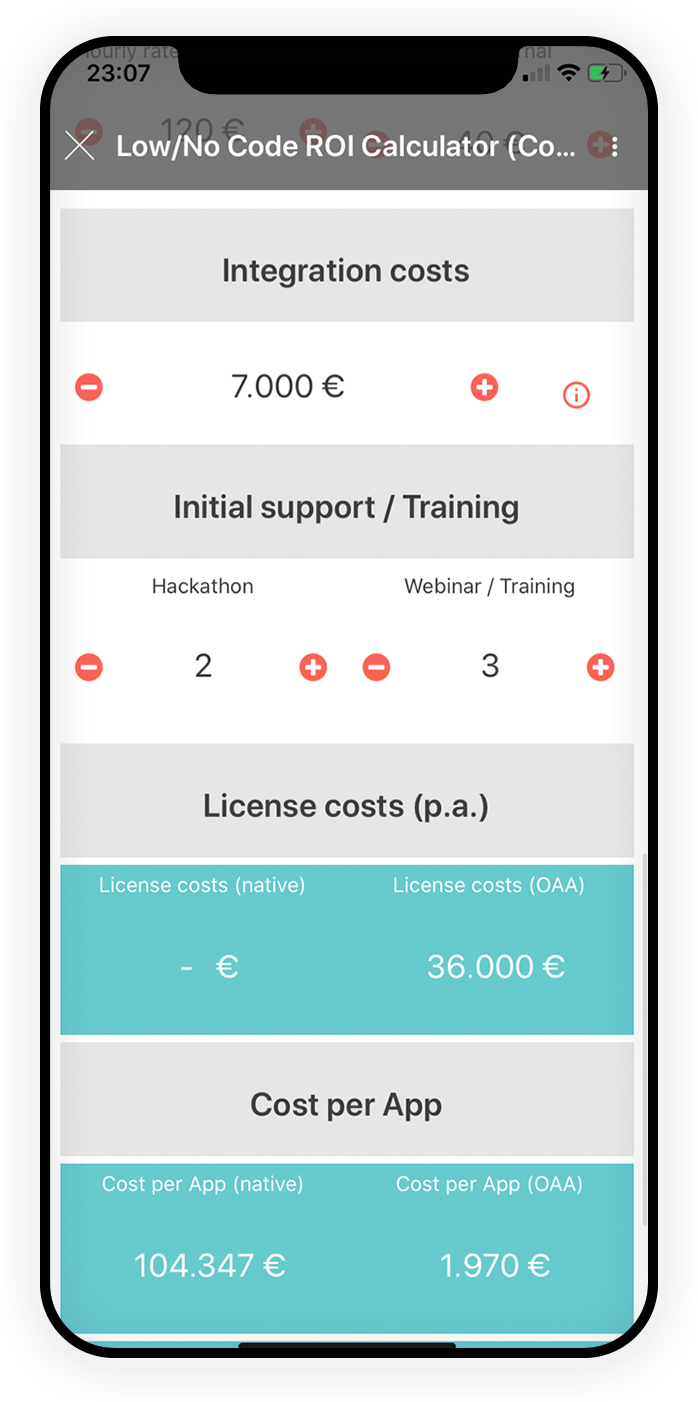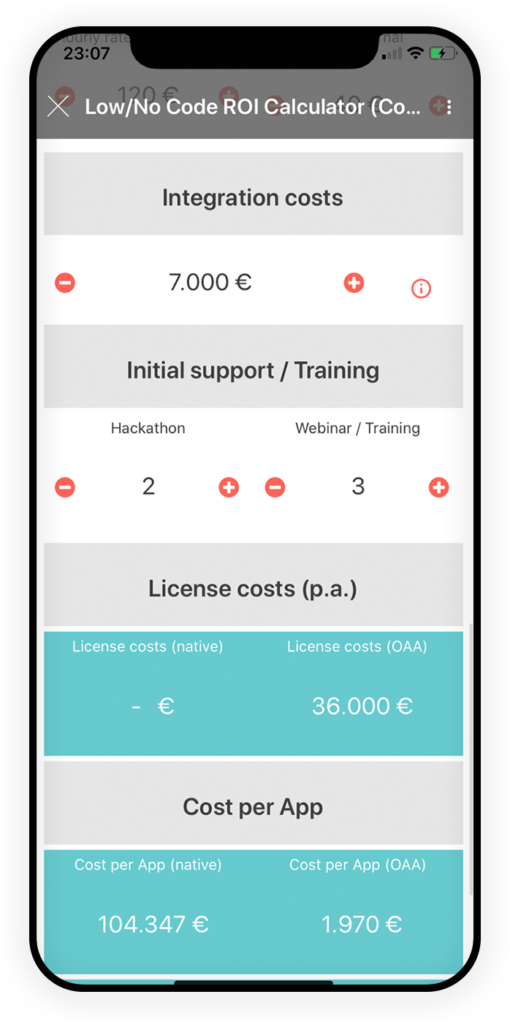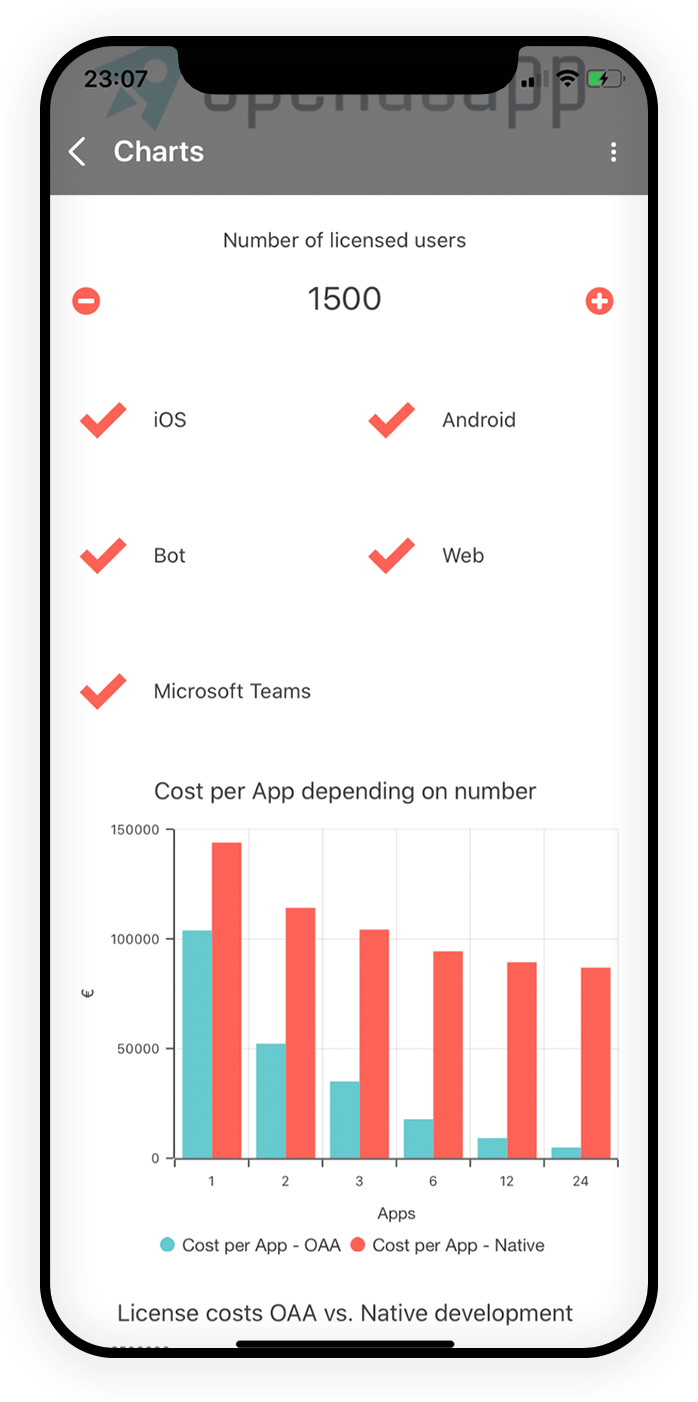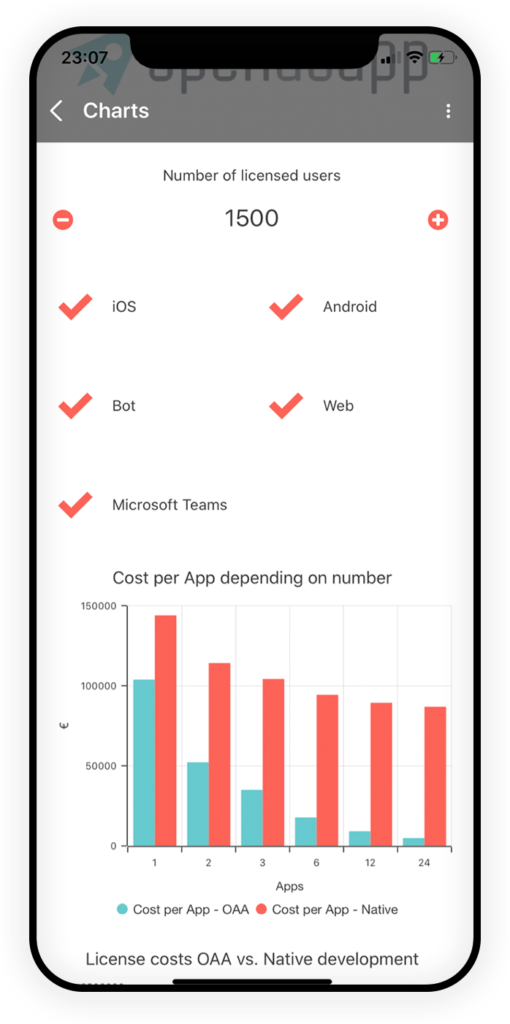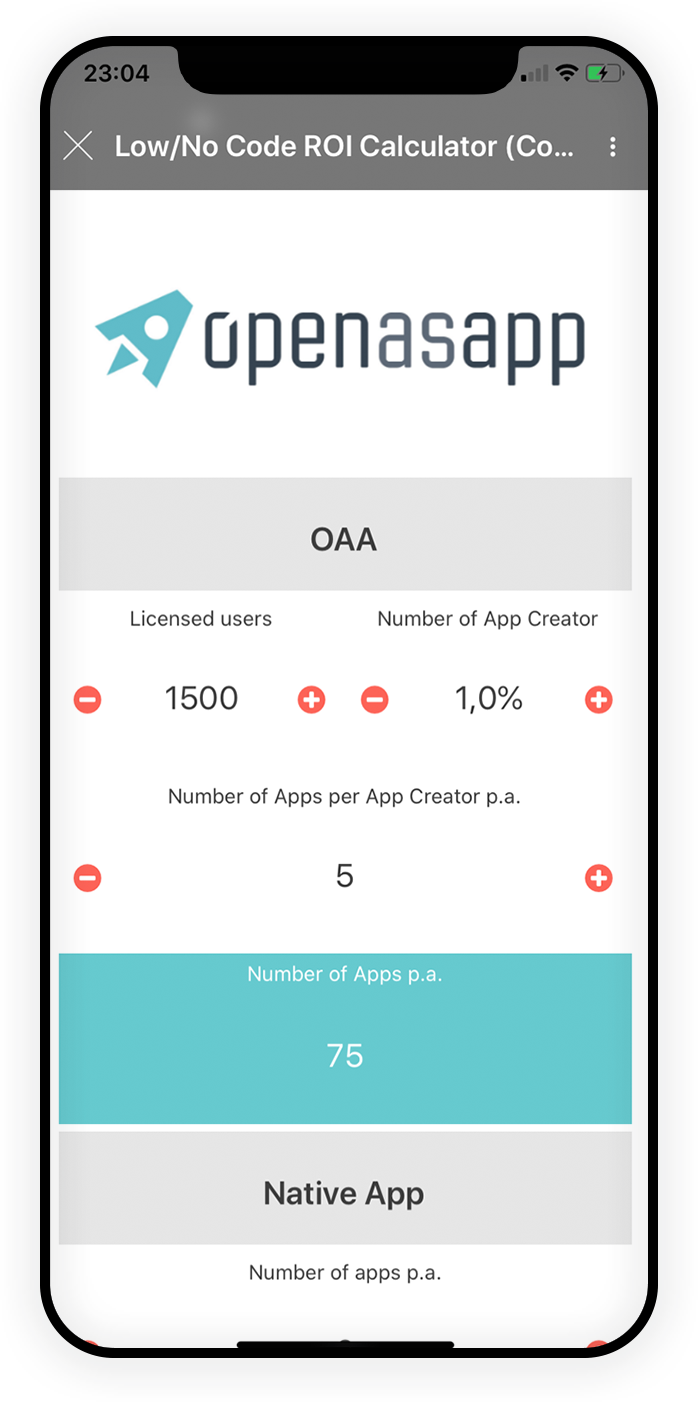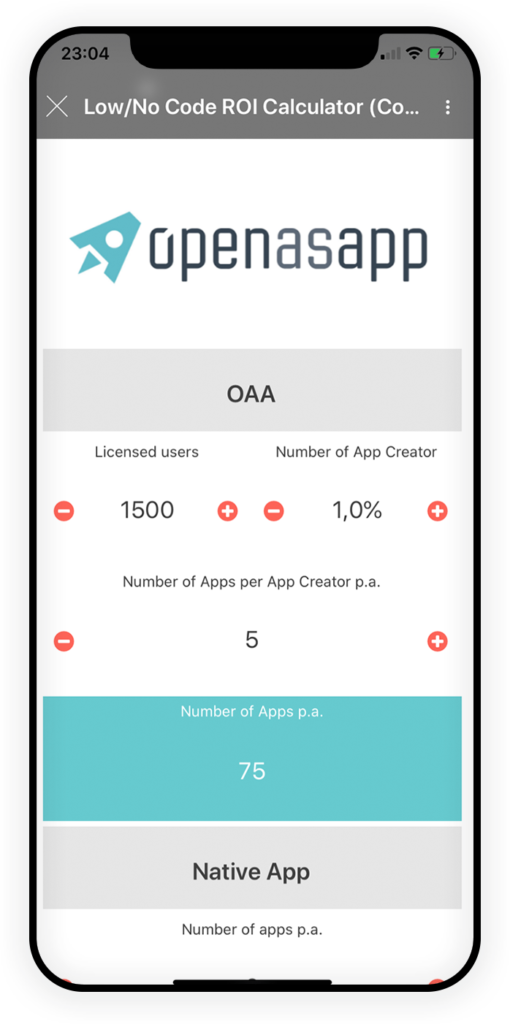 go back to catalog
Use the ROI app to Compare the application development cost between Open as App and native app development
No-Code Application Development ROI App
Does your company use apps in order to increase efficiency and to create faster processes? With the no-code application development ROI app developed by Open as App, you can now compare the return on investment between developing apps with the help of no-code platforms like Open as App versus traditional application development.
Depending on the complexity of the app your company requires, traditional application development or in-house application development can be very costly and may require more than 6 months of development. According to a study from Clutch, native application development costs on average 170,000€ and requires a few months to be developed (for applications with a medium complexity).
With No-Code technology, it is now possible to build apps within an hour, for way less money, thus allowing your company to save time and money that could be relocated to other projects.
Open as App helps you transform structured data files into business apps within minutes. Simply to drag & drop your file into our wizard, select the relevant data, and customize the structure and the design of the app as you see fit.
No-Code Application Development ROI App Benefits
With the No-Code Application Development ROI Calculator app, you will be able to compare the cost per app between Open as App and native app development by inserting details about what you need, such as:
Number of apps you want to create
Degree of complexity
Platforms (IOS, Android, Bot, Web, Microsoft Teams)
Hourly development costs (External vs. Open as App)
Integration costs
Initial support/training
After implementing all the details, you can visualize the comparison with interactive charts and graphs (Cost per app depending on number & License costs  Open as App vs. native development).
If you need to share the information with your board of management or with your superiors, you can easily do that by sharing the app in just a few clicks.