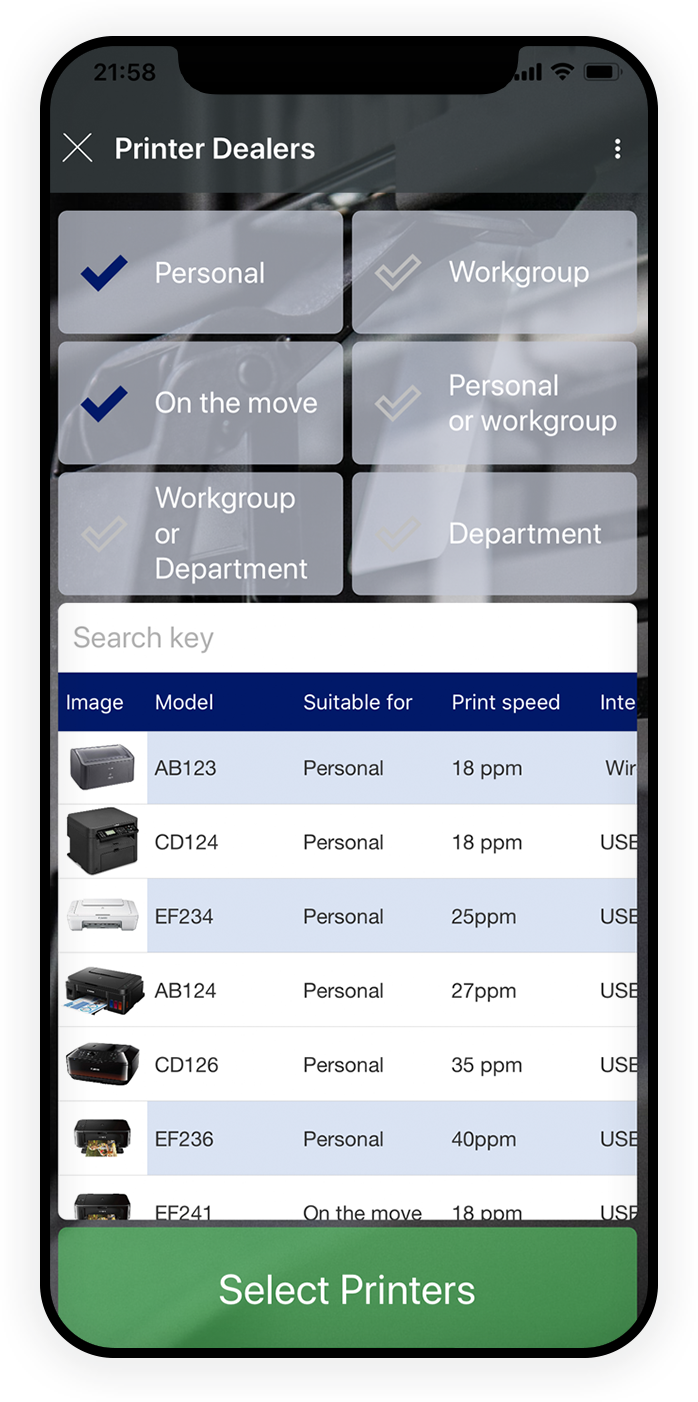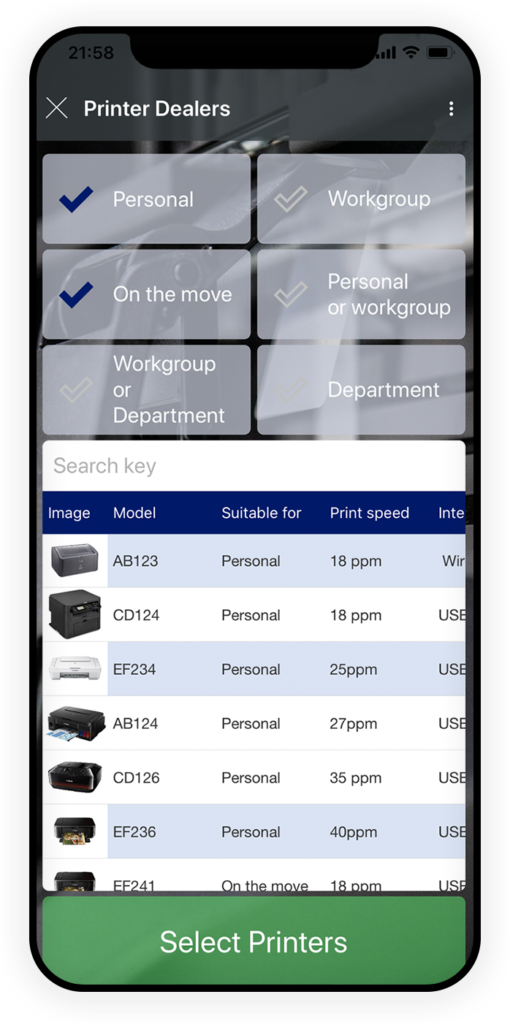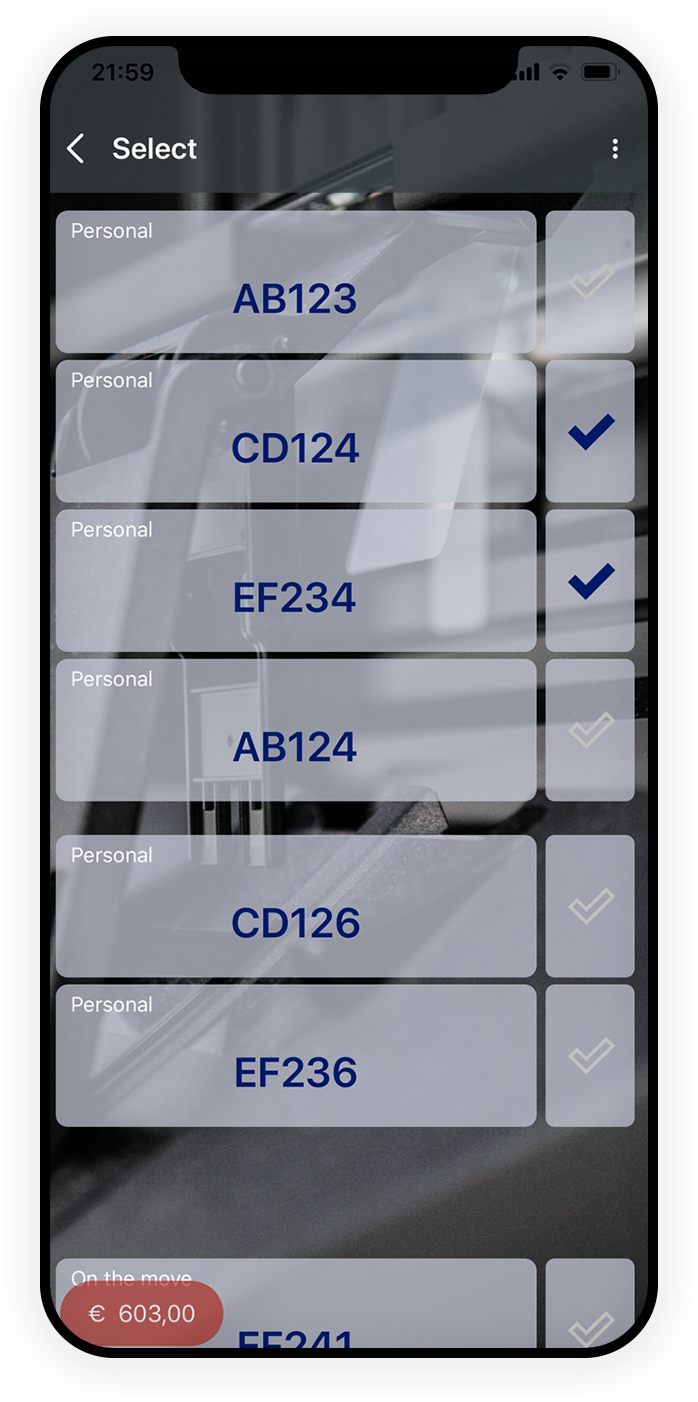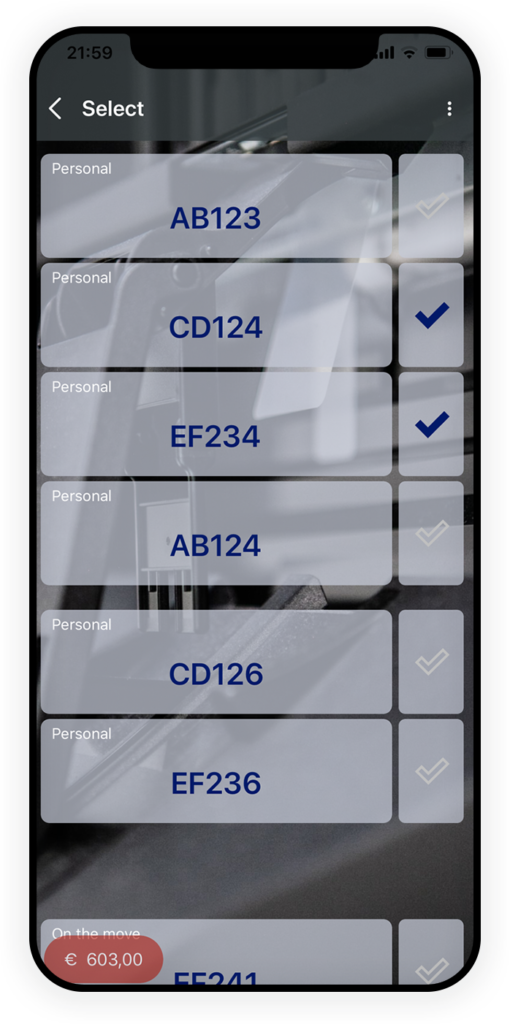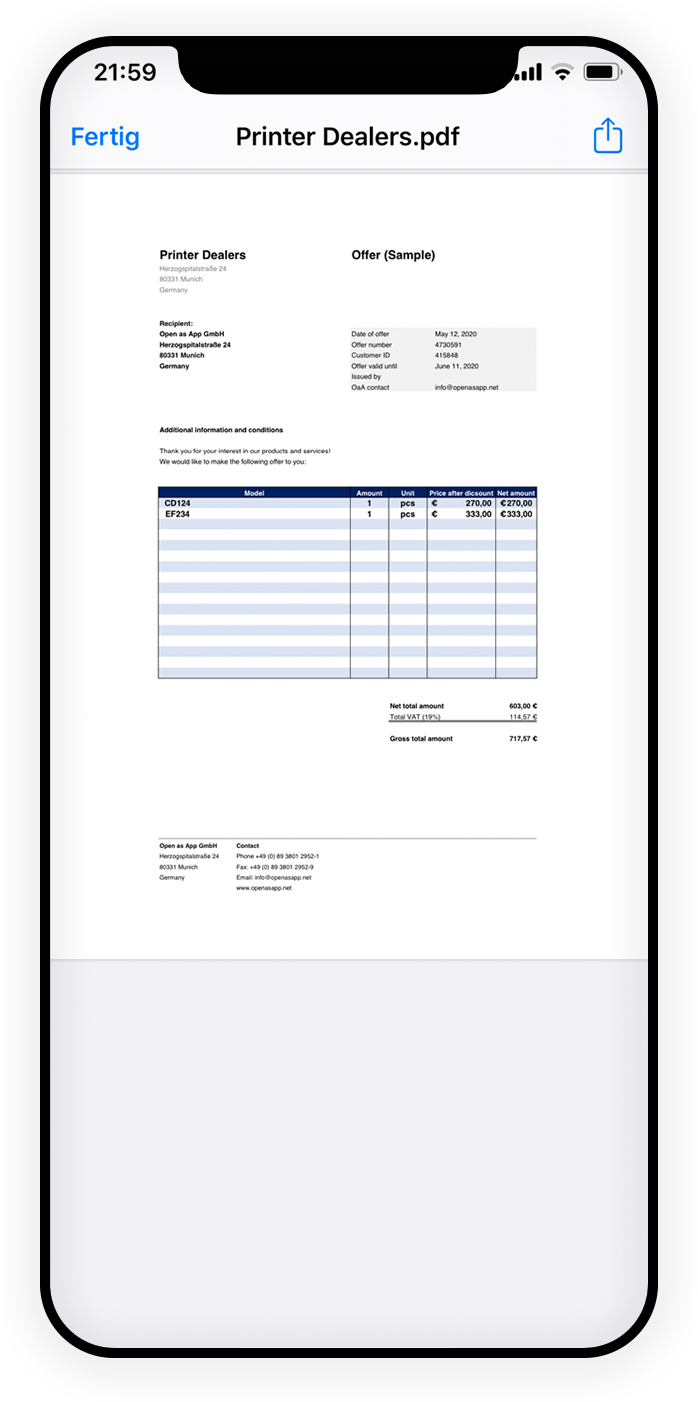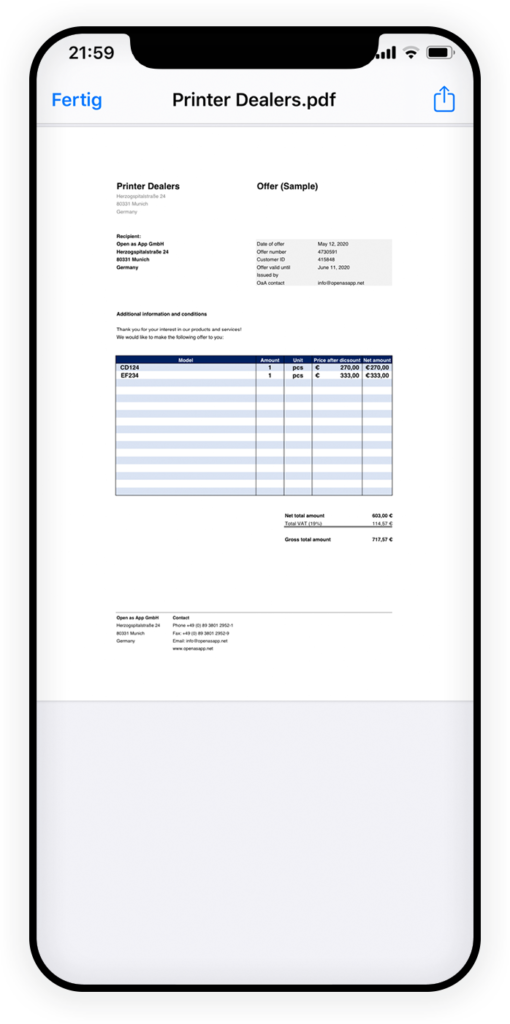 go back to catalog
Showcase your products and quickly generate offers with the Printer Dealers App
Printer Dealers App
"Have a list of products in the company catalog and facing difficulty in selling products to the customer?
Sell more products by pointing your customers in the right direction.
Printer Dealers is a digital catalog app that cuts out the wait time between viewing a print catalog, looking the product up, and then purchasing. This app is a combination of a catalog and a quick offer generator based on the selected products (printers).
The Printer Dealers App Advantages
Quick generation of offer receipts, and
Showcasing the available products available in the company to potential customers.