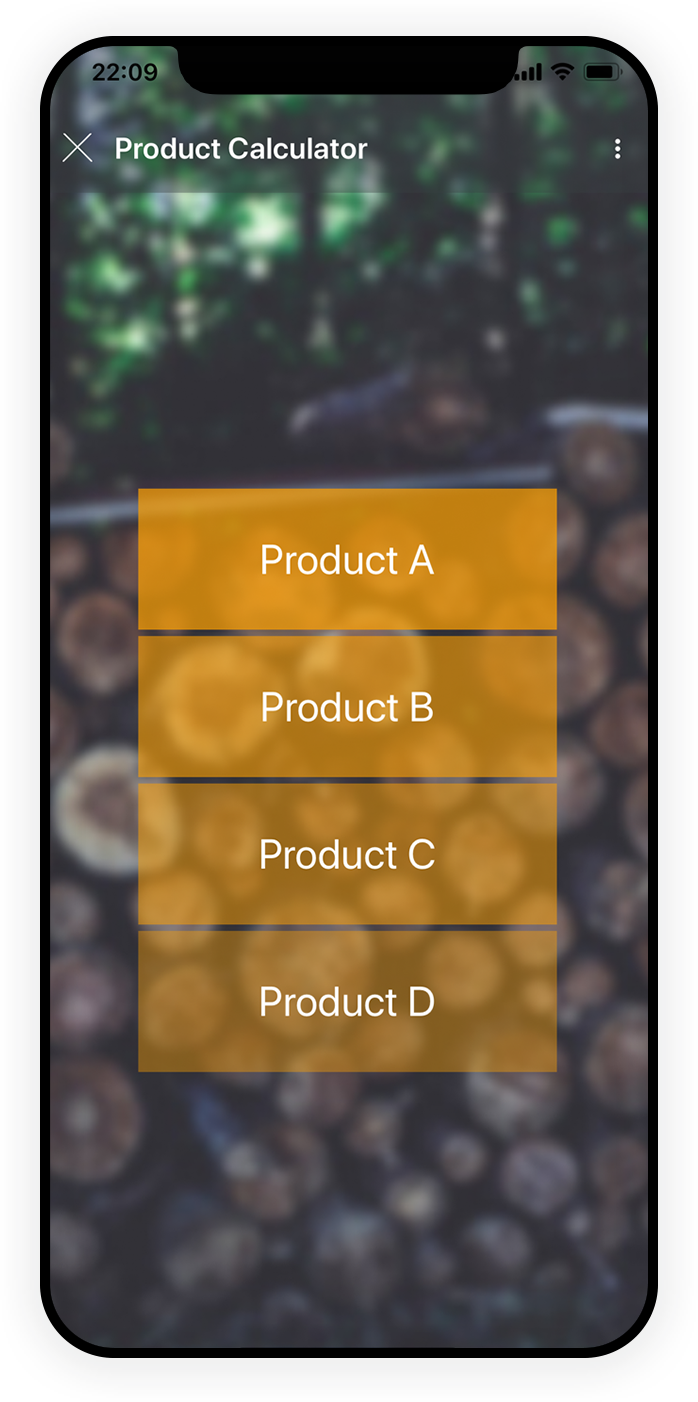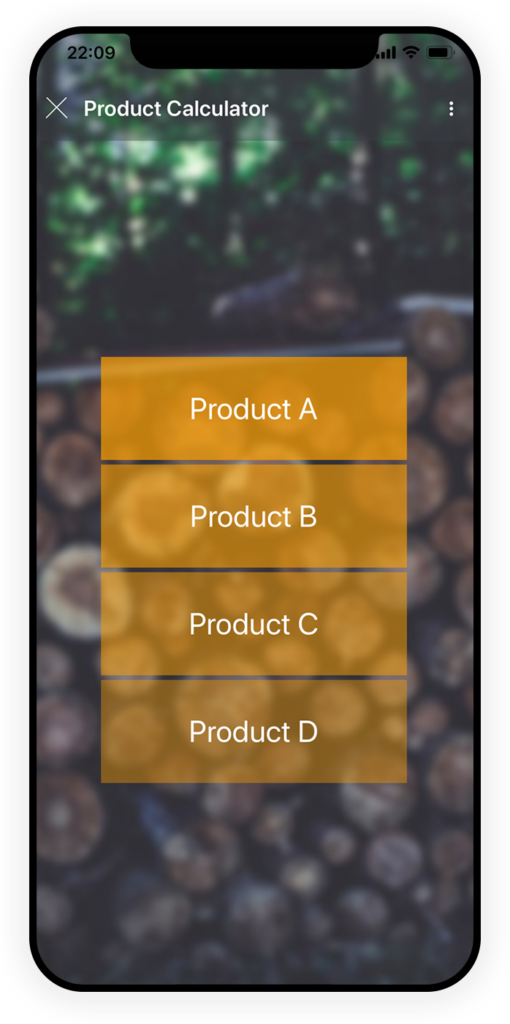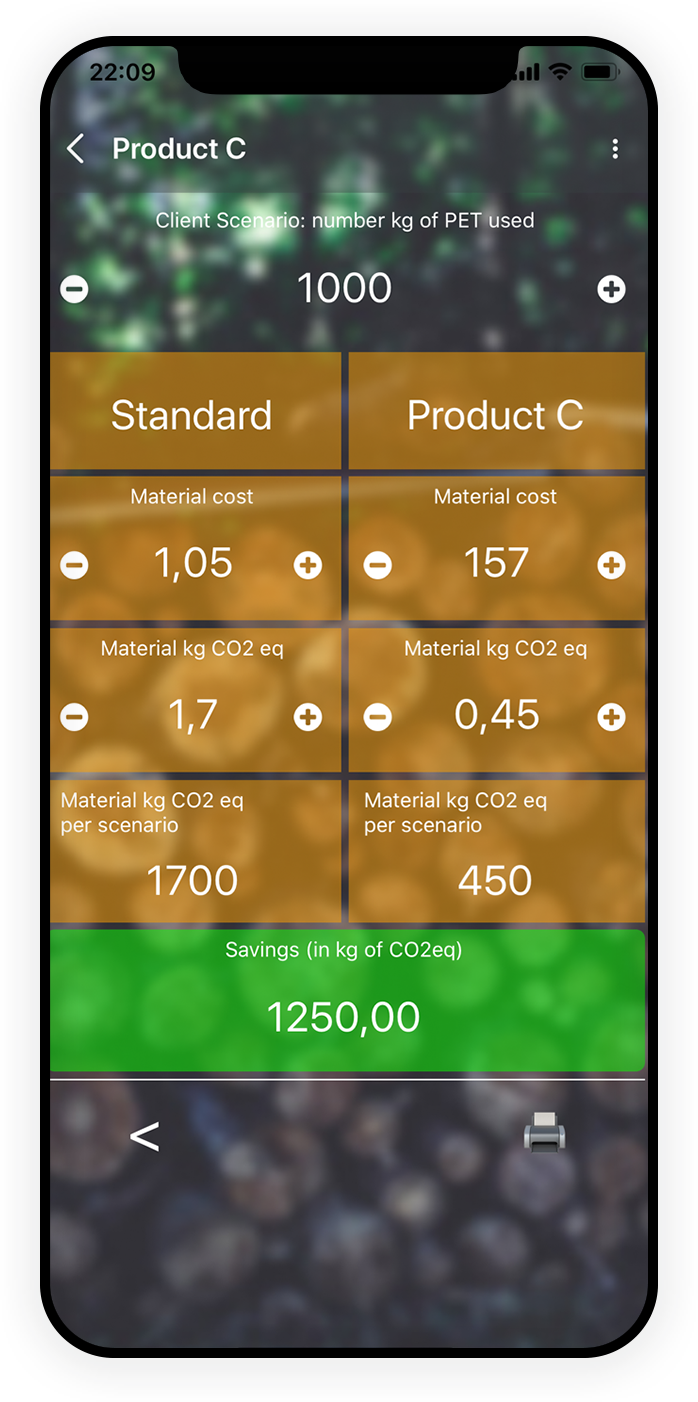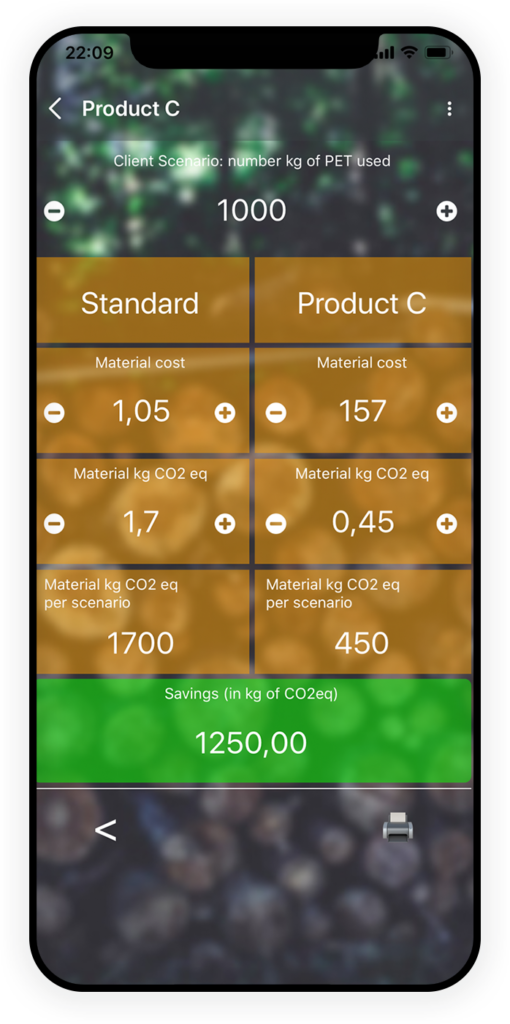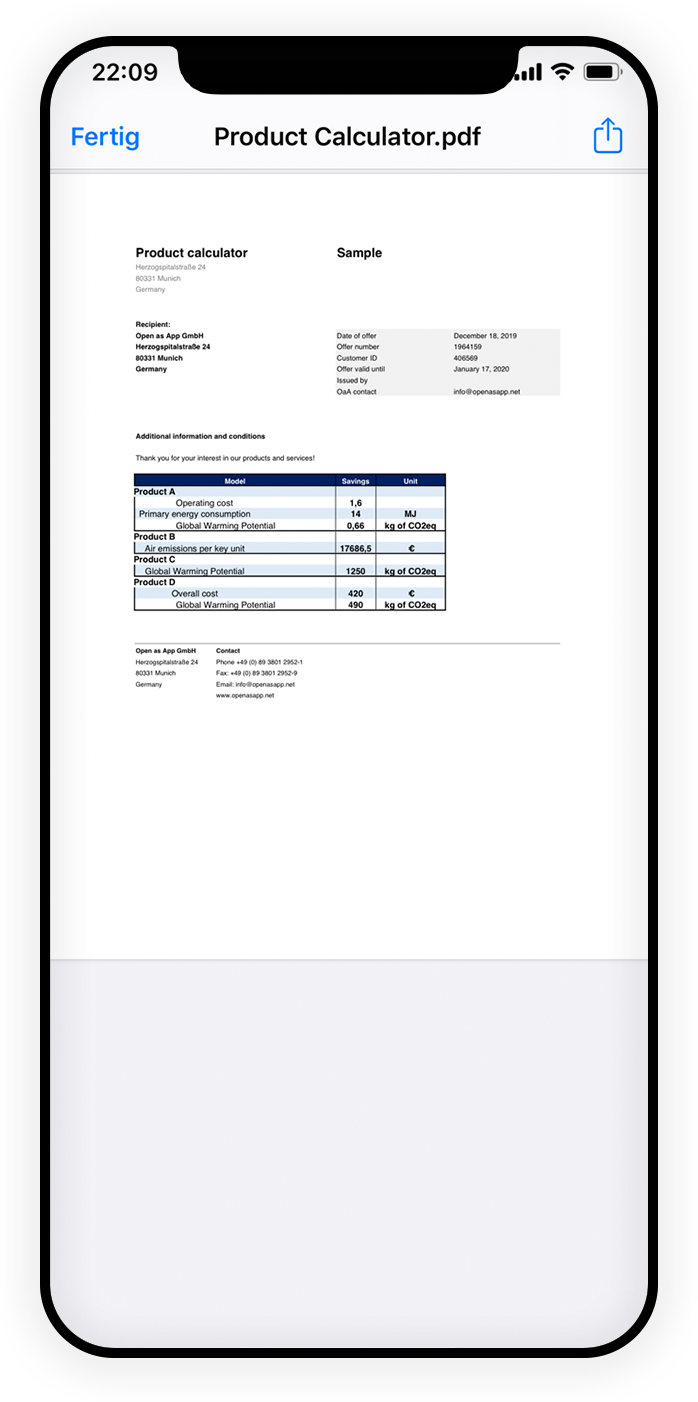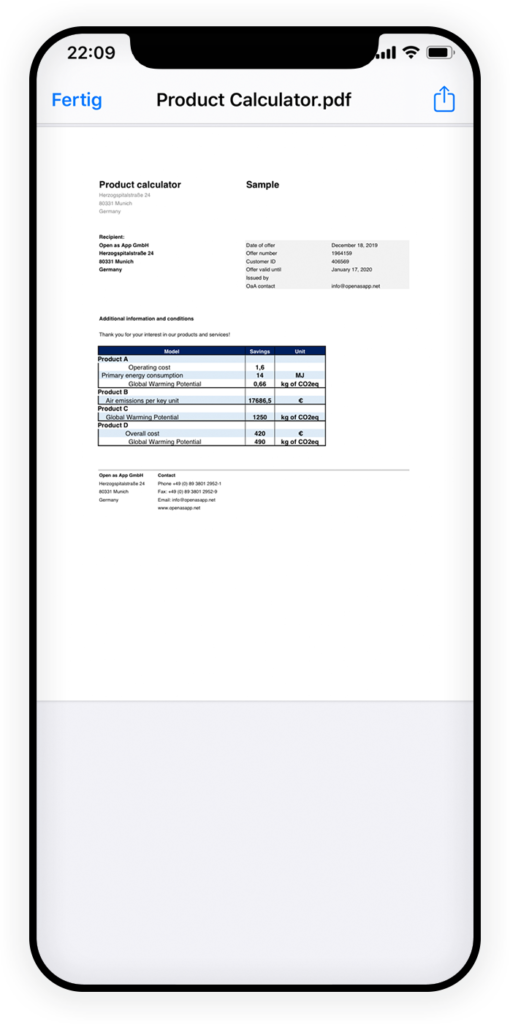 go back to catalog
Easily calculate product prices in an app
Product Pricing Calculator App
With our interactive Product Pricing Calculator App, even complex calculations become really easy and results are presented clearly. After calculating the individual price, you can create a quote during the customer meeting and directly send it to your potential customer. Your sales pitches will run smoothly and your entire sales team can fully concentrate on the customer in the meantime.
Which factors should be considered when setting the product selling price?
There are many ways to calculate your selling prices correctly. The following factors play a fundamental role in determining the selling price:
Cost of materials
Manufacturing/development costs
Marketing, sales and administration costs
Transportation or shipping costs
Target profit margin
Discount promotions or individual discounts
Competitive situation and market conditions
Price calculation: How to calculate individual product price
Especially with fluctuating material and development costs, individual discounts or special requests, a product price can vary and is calculated individually for each customer. This is often the case, especially in the B2B sector. The price is often one of the most important topics in the sales pitch. Therefore, a well-prepared sales manager should already be able to quote a price to the potential customer during the conversation. However, in the case of complex price calculations, information may be required that is not mentioned by the customer before the actual meeting. Instead of performing a complex calculation in a spreadsheet, your sales team can simply enter these values into the Product Calculator app and the individual product price is calculated.
Product Pricing Calculator App Benefits
Useful when there are multiple products at different prices and other calculation methods are too complex
Having more time to interact with the potential customer than doing manual calculations during pitching
You can directly create PDF files and send them to the customer
The app can be used on the smartphone, tablet or desktop
The product calculator is a must-have app for salespeople while pitching about the available products and their costs to the potential customers. In addition to the selling price calculator, Open as App gives you numerous other ways to digitize your sales process. Here are some suggestions for other useful sales apps:
… and many more! Learn how to build your own calculation app here.