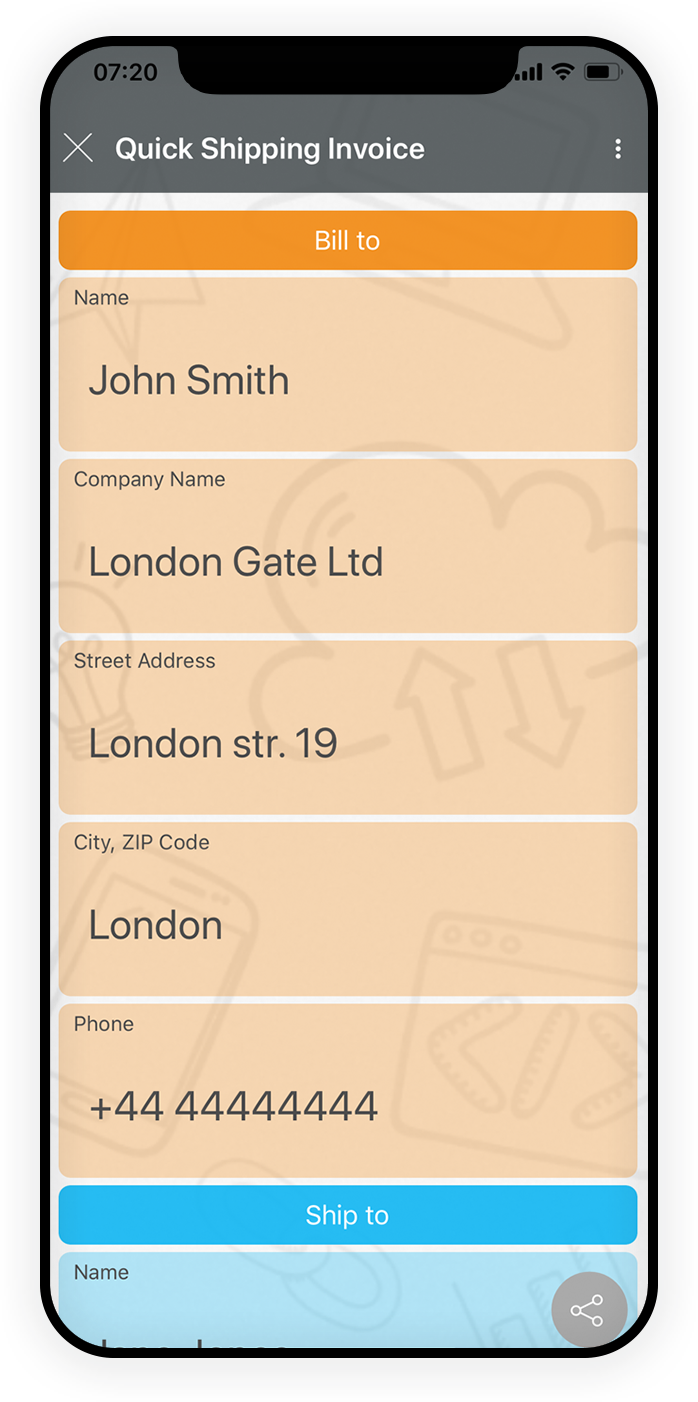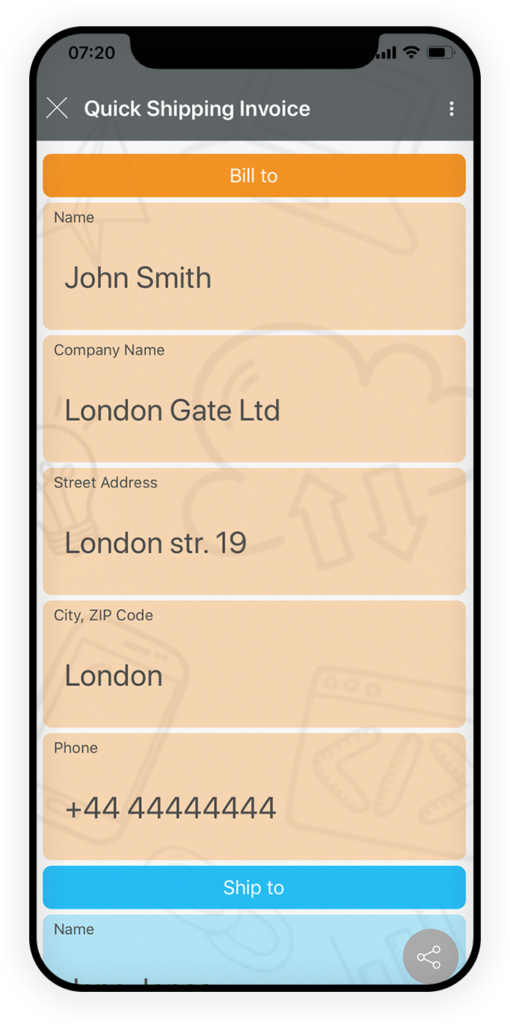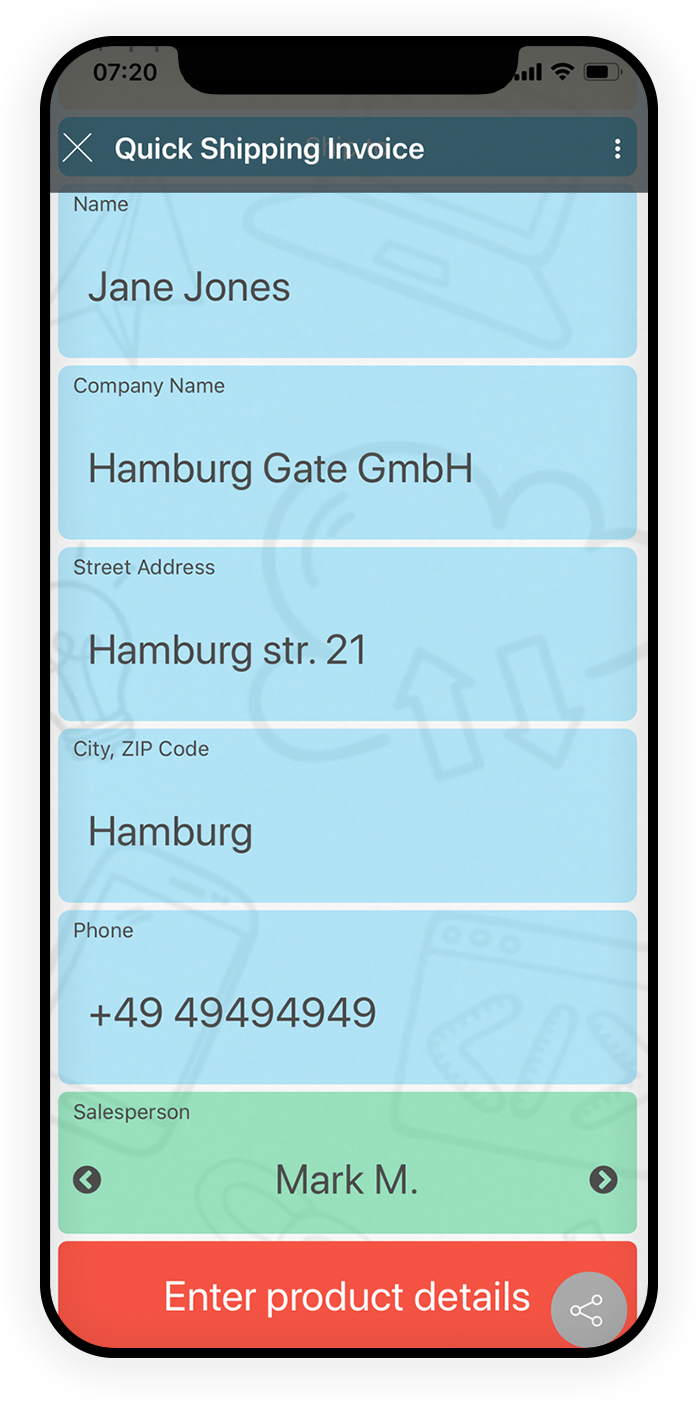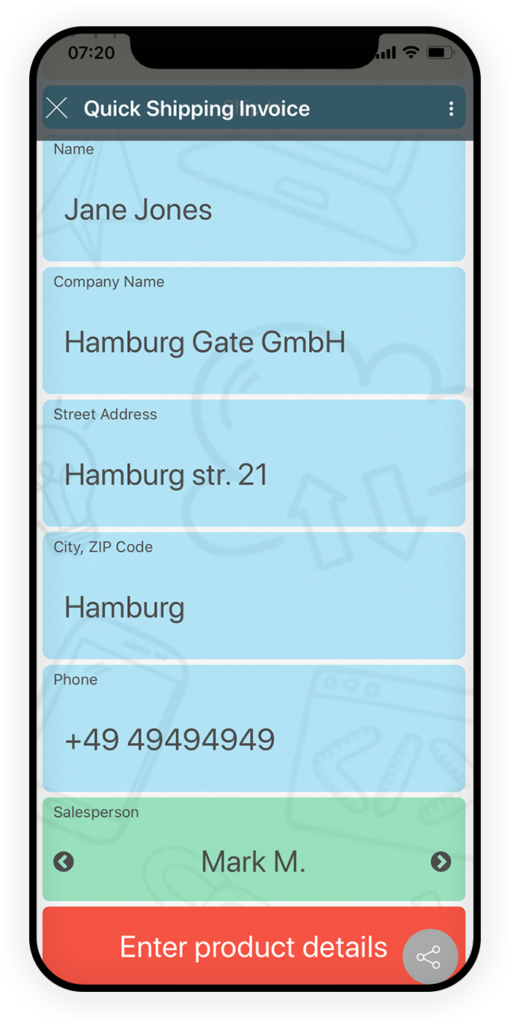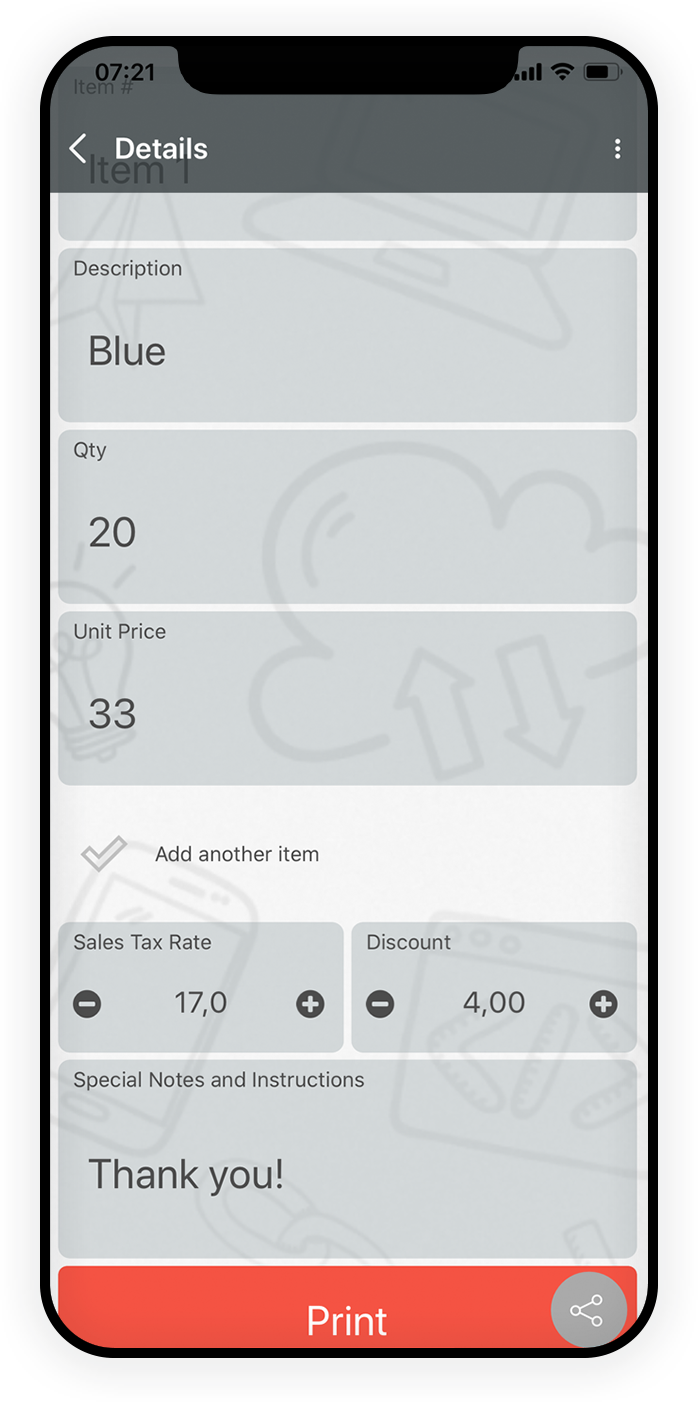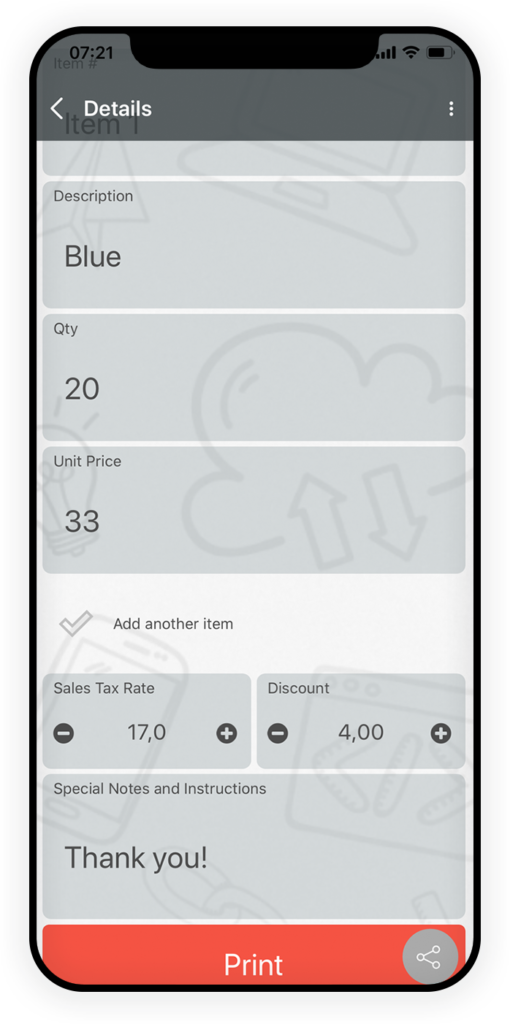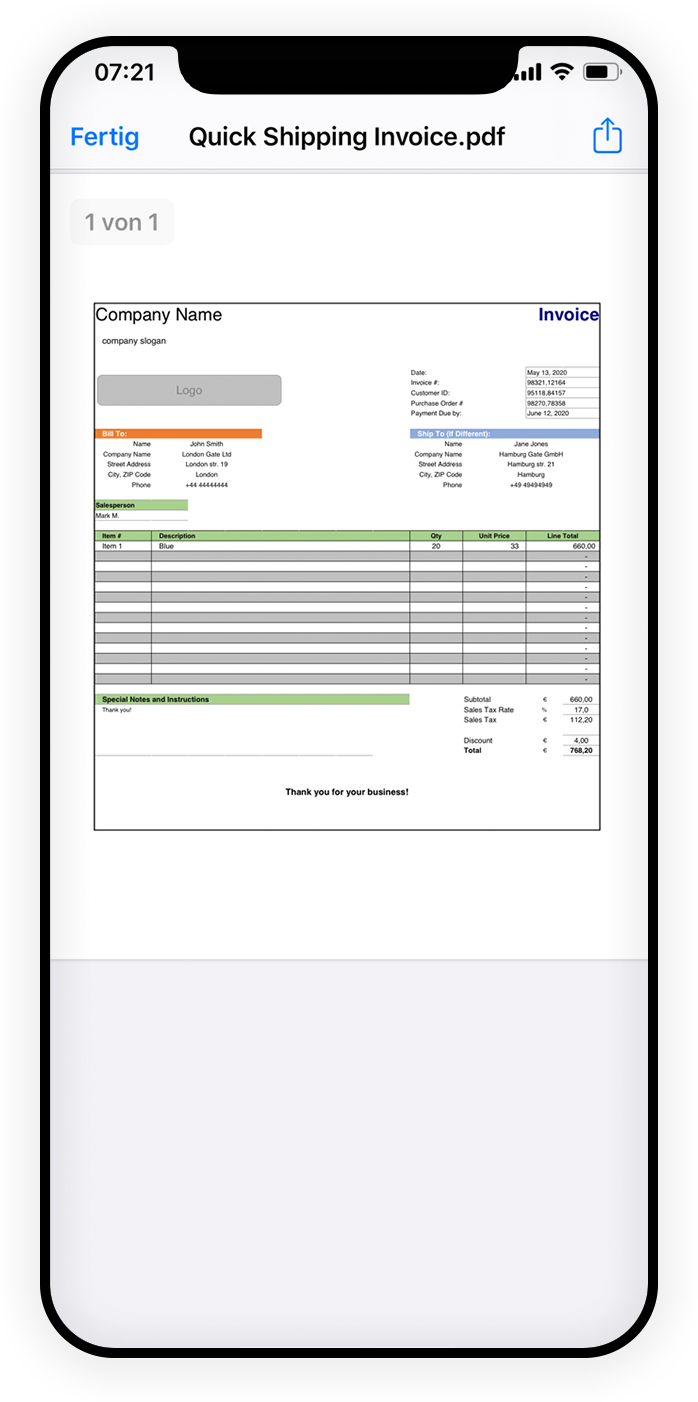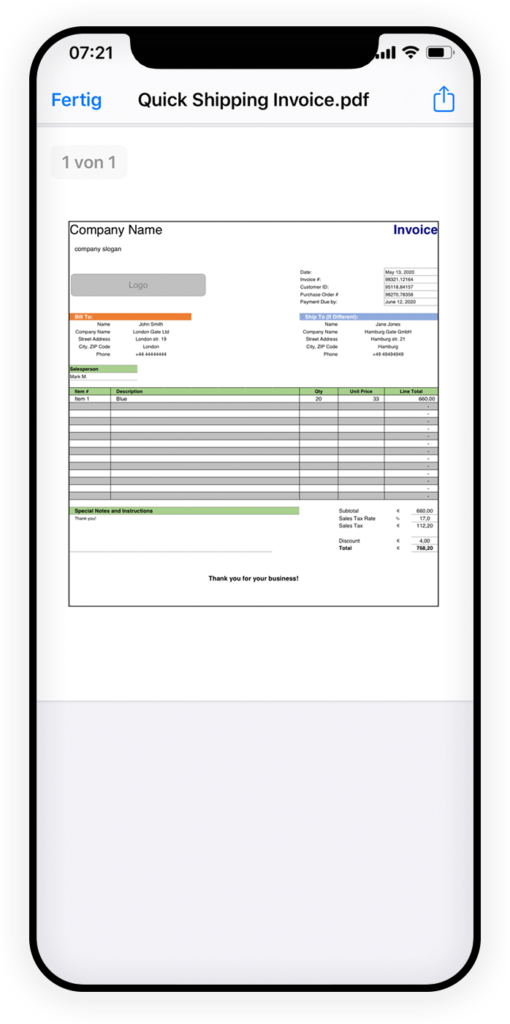 go back to catalog
Instantly Create a Shipment Invoice With the Quick Shipping Invoice App
Shipping Invoice App
The Shipping Invoice app is designed to quickly create an invoice with shipping information, alternate addresses, product codes, and notes and sharing it immediately to the customer via PDF/e-mail.
What is a shipping invoice?
A shipping invoice (also called bill of lading) is an accounting legal document which sellers use to confirm and document the products shipped to their buyers. It is a legal document and necessary any time a company sends a shipment of goods. When the goods arrive, the bill of  lading serves as a shipment receipt.
How to create a shipping invoice?
An easy way to create a shipping invoice is downloading a bill of lading Excel template and adapt it by adding the information your need. However, to send out shipping invoices even faster and easier, you can use our shipping invoice template and get started right away.
The Quick Shipping Invoice App Benefits
Send invoices on the go
Create professional shipping invoices based on your template from an excel file
Easy share of information via PDF
With Open as App there are multiple ways to digitize your sales processes. Have a look at our collection of useful sales apps: