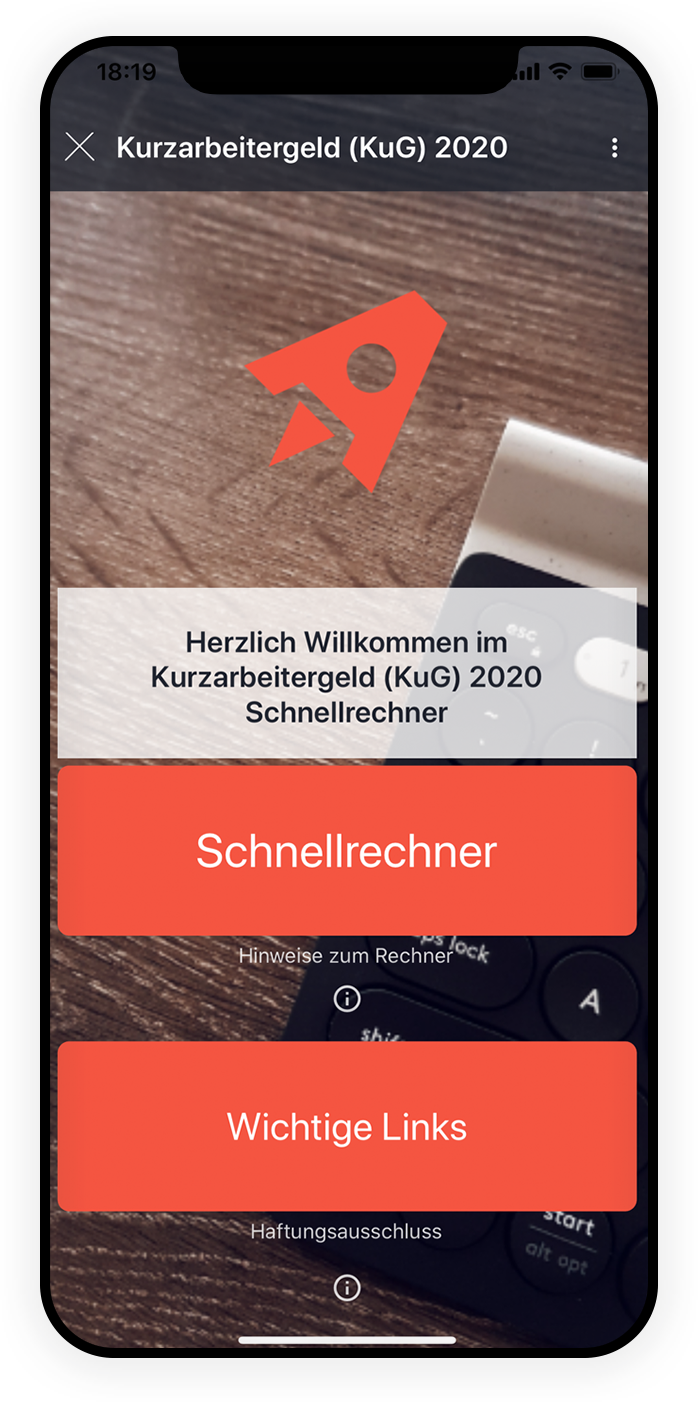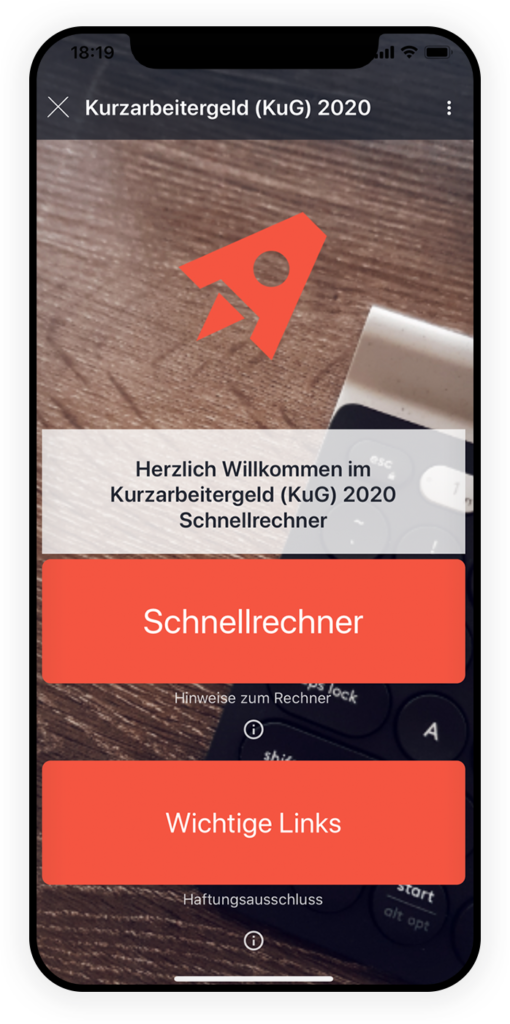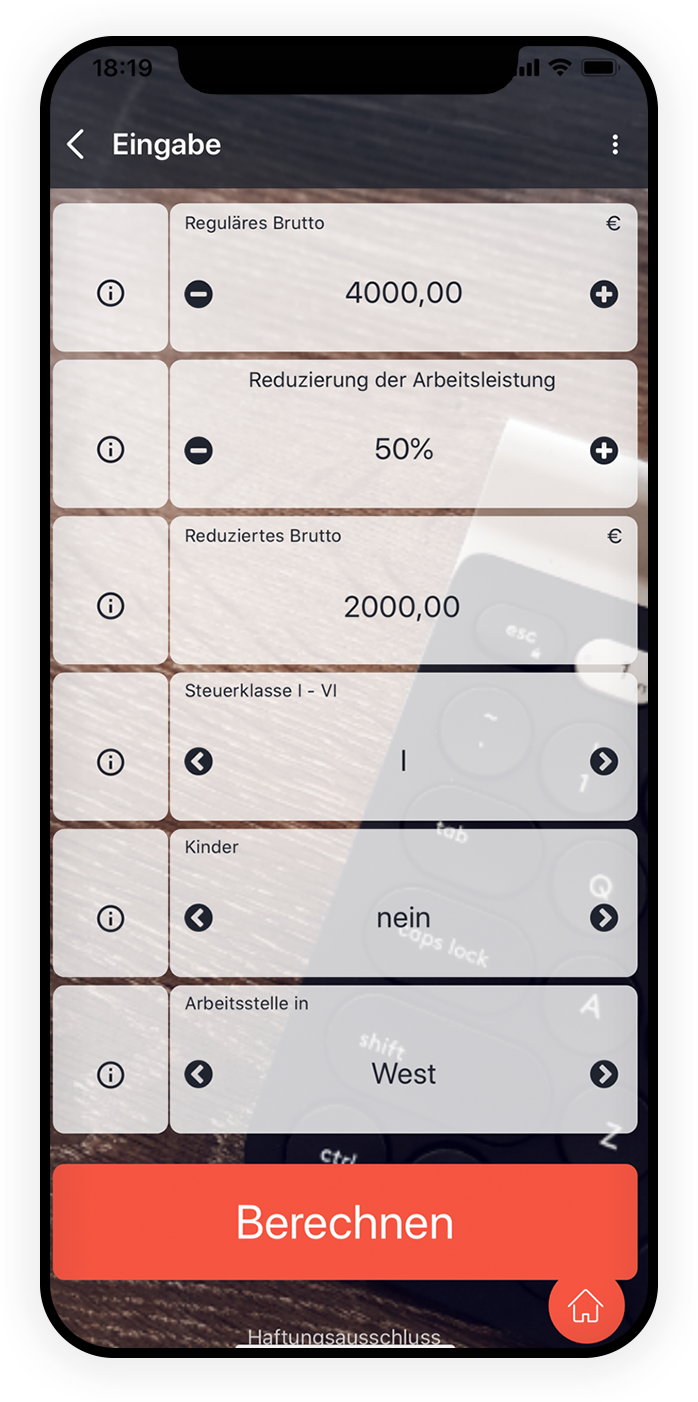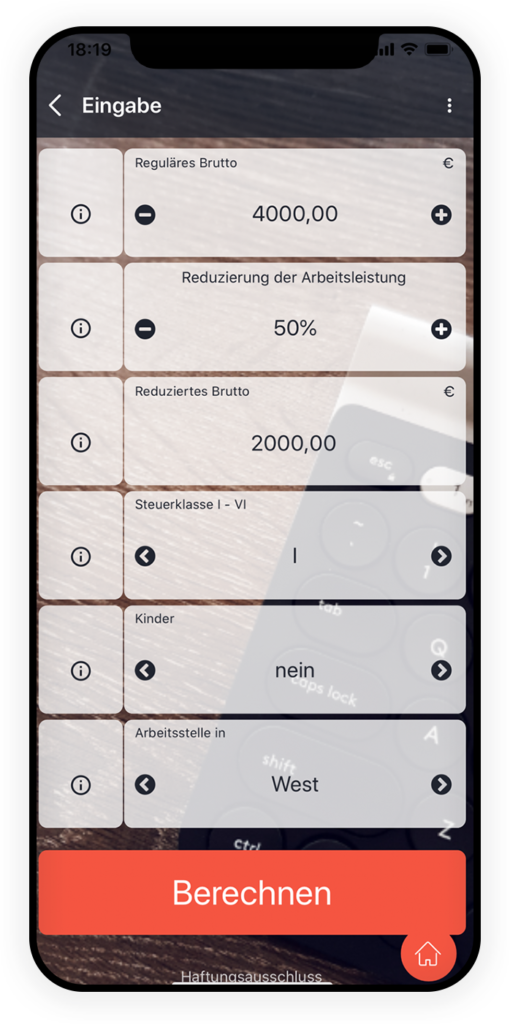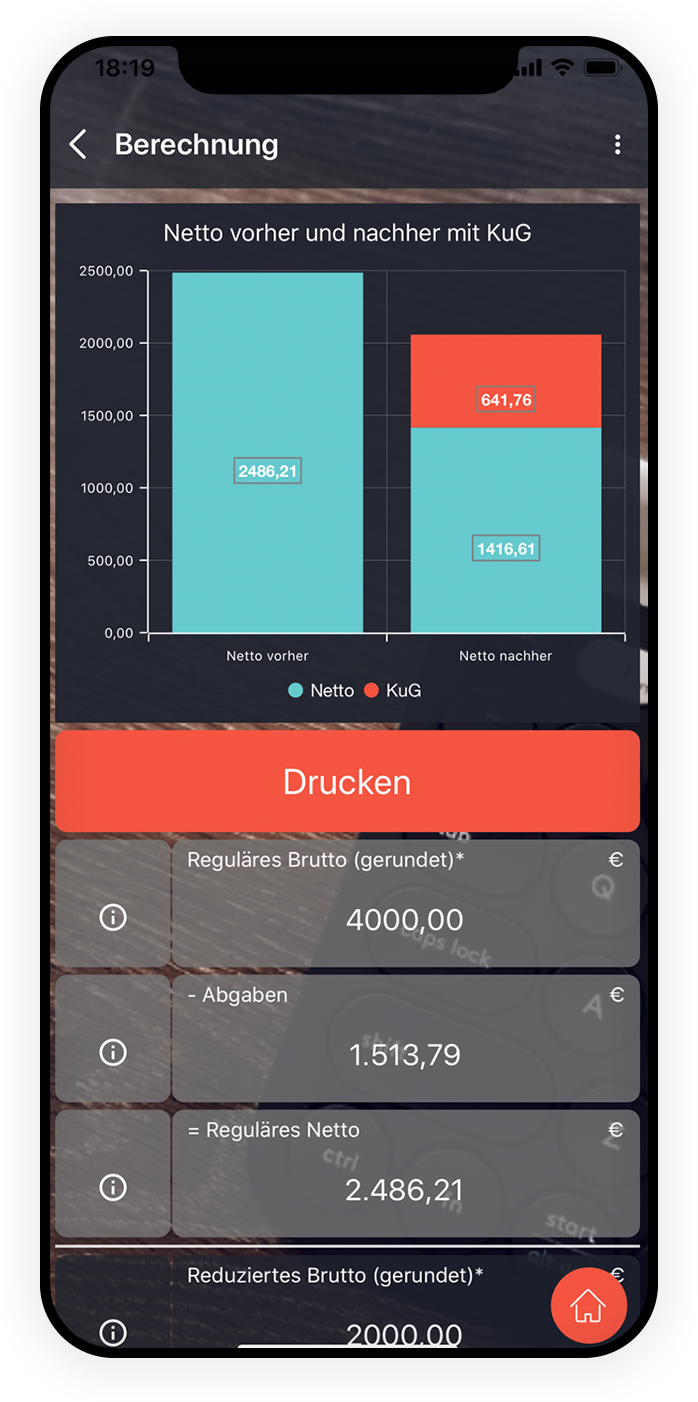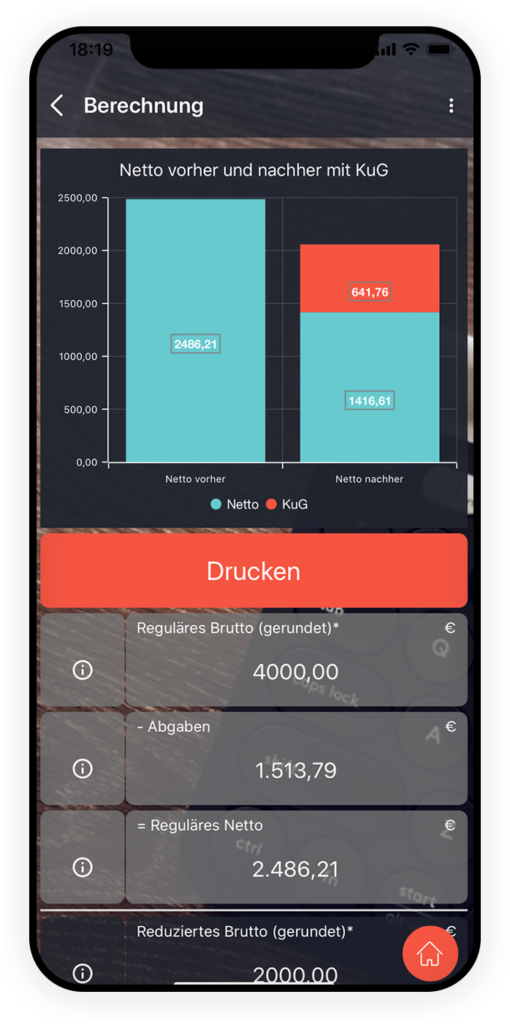 go back to catalog
Calculate with a Short-Time Work Compensation App
Short-Time Work Compensation App
COVID-19 brings everything to a halt. In addition to health concerns, we are also facing great economic difficulties. Meanwhile, the effects of COVID-19 are affecting the entire economy, most companies, and therefore already (or soon) every single one of us. Especially companies in gastronomy, service, manufacturing, and their suppliers are threatened by the crisis and are thinking about applying for short-time work benefits. We built the Short-Time Work Compensation App to help you calculate the benefits from applying to the Kurzarbeitergeld.
Here the COVID-19 crisis shows how high the cohesion and the ability to act are in our society. The federal and state governments are reacting quickly and setting up far-reaching aid programs. One of the central measures is the relaxation of short-time work regulations.
If your company is considering short-time work or short-time work has already been decided, many questions arise. You need to know how the short-time work money will affect you and your family and what the consequences will be.
Our company is also taking precautions to safely overcome the COVID crisis. We have therefore researched information about short-time work and created the Short-Time Work Compensation app.
How does the Short-Time Work Compensation app work?
Step 1: Enter individual information. For example; Monthly earnings, tax class, and reduction of working hours
Step 2: Execute calculation by clicking on the button
Step 3: The result is there. The diagram clearly shows the differences in earnings and the amount of support from the employment agency
The app is also available for iOS and Android. Just click at the bottom of the browser window.
You can share this app with your family, friends, and colleagues at any time, it's free to use. You can share the app by link through social media and email just as you can share it directly from the app via email.
Learn how to build a similar calculation app for your company:
Where does the data come from:
The basis for the Short-Time Work Compensation app is an Excel file that we have linked online. We keep our app up to date. Every change we make to the data is immediately online. For our app, we have taken data from the reference tables and the calculation method of the Federal Employment Agency. We can, therefore, accept no liability for the data.
A few words about data security:
All information you enter for the calculation is confidential and will not be stored by us. Your entries are only visible to you and are not stored in the app. They only serve for calculation purposes. If you want to keep your calculated result, you can create a PDF in the app's menu under Print or select "Save data" in the menu, set your settings to private and save.