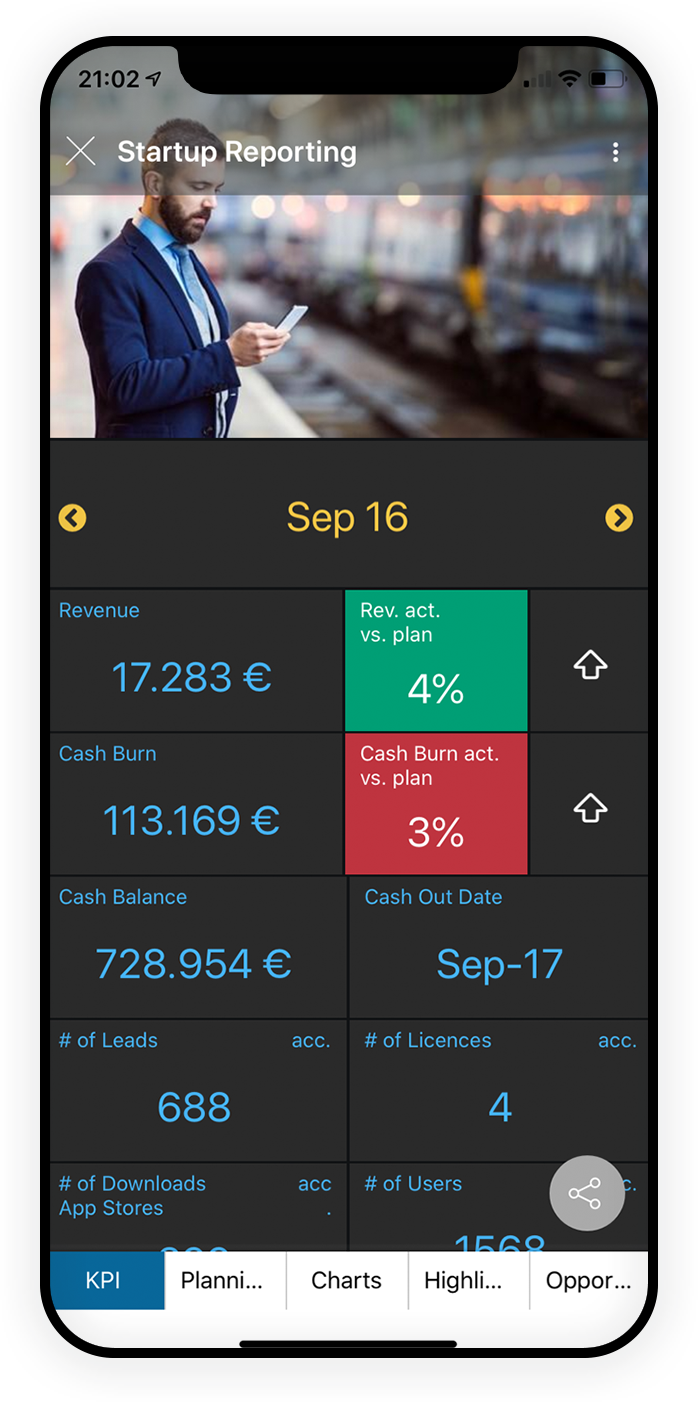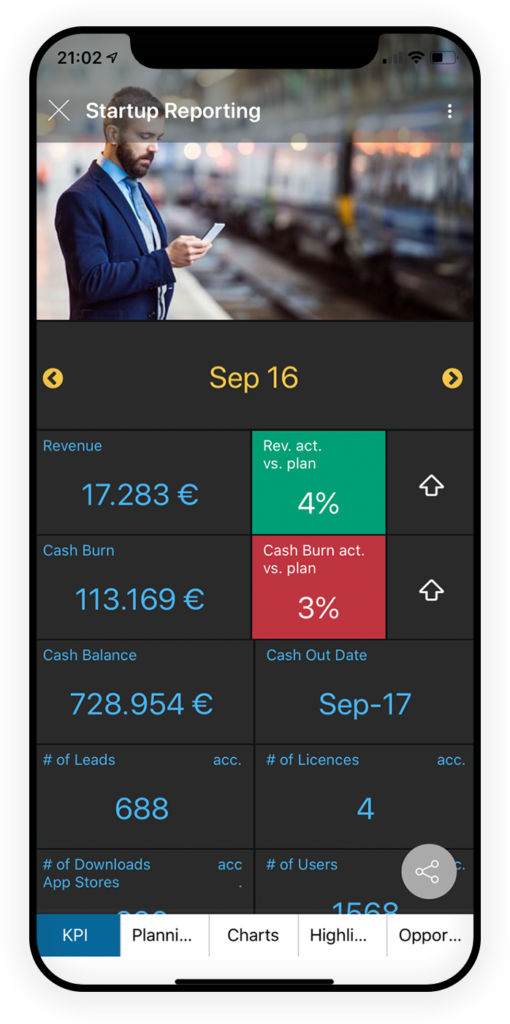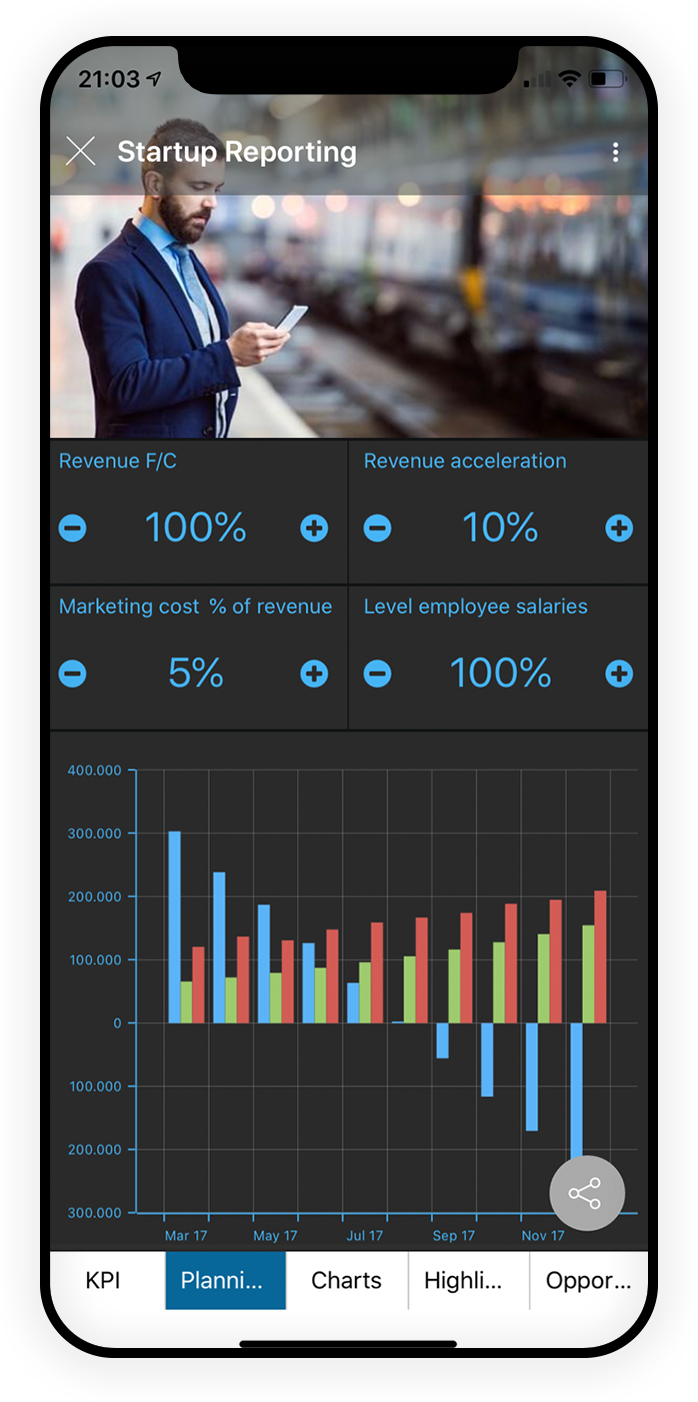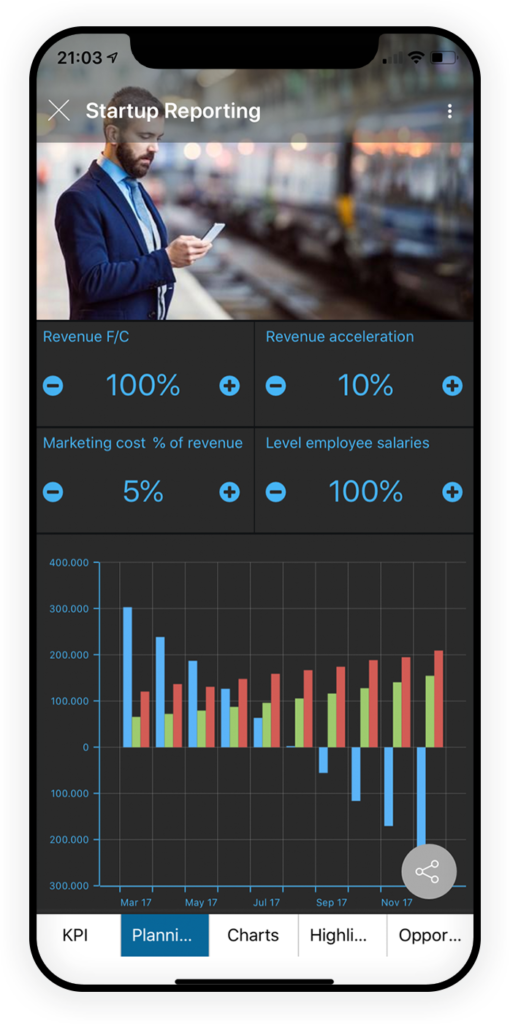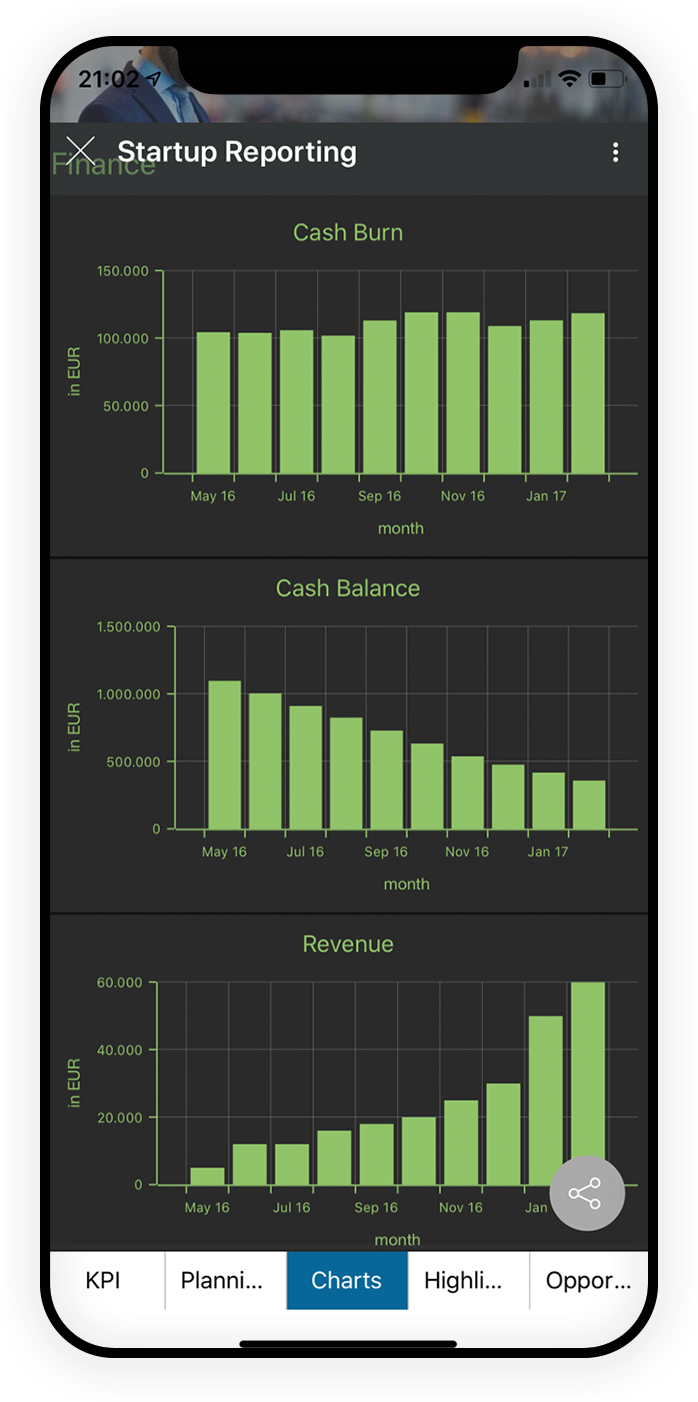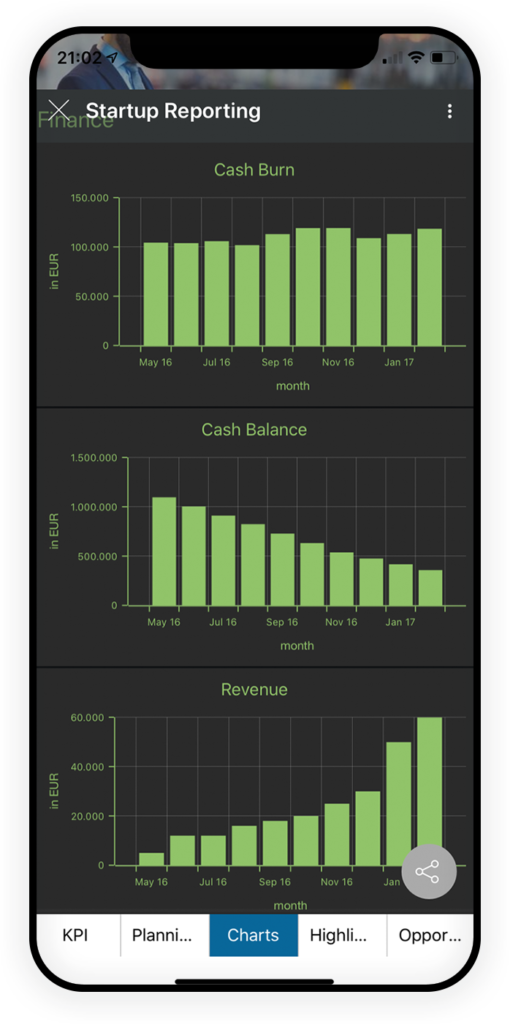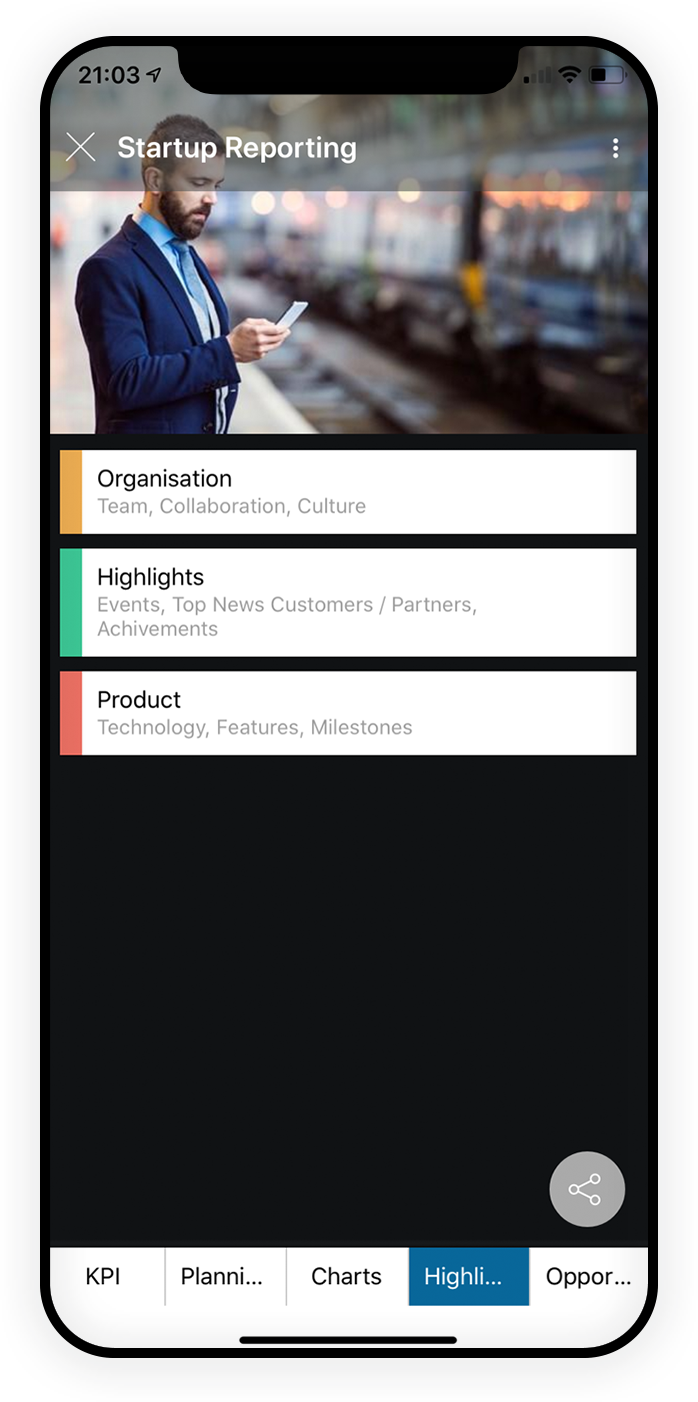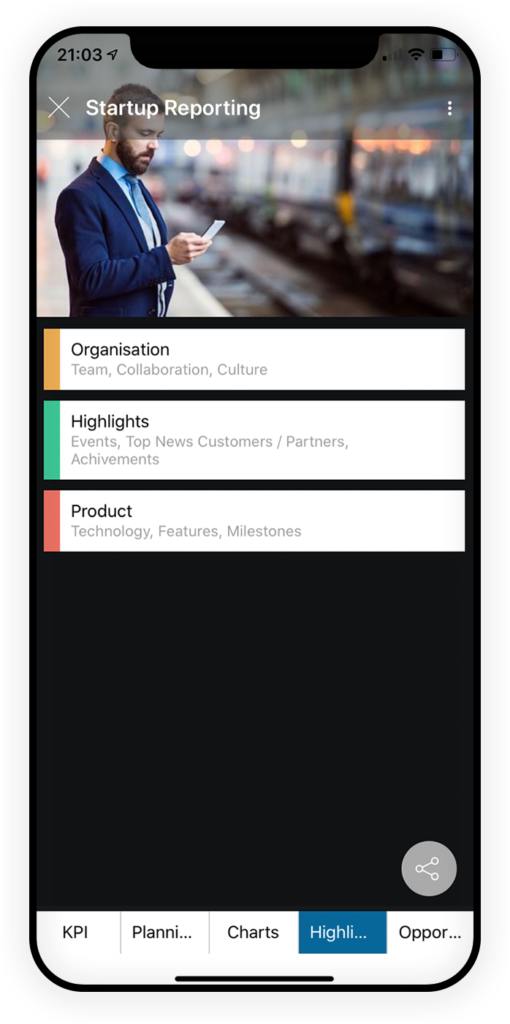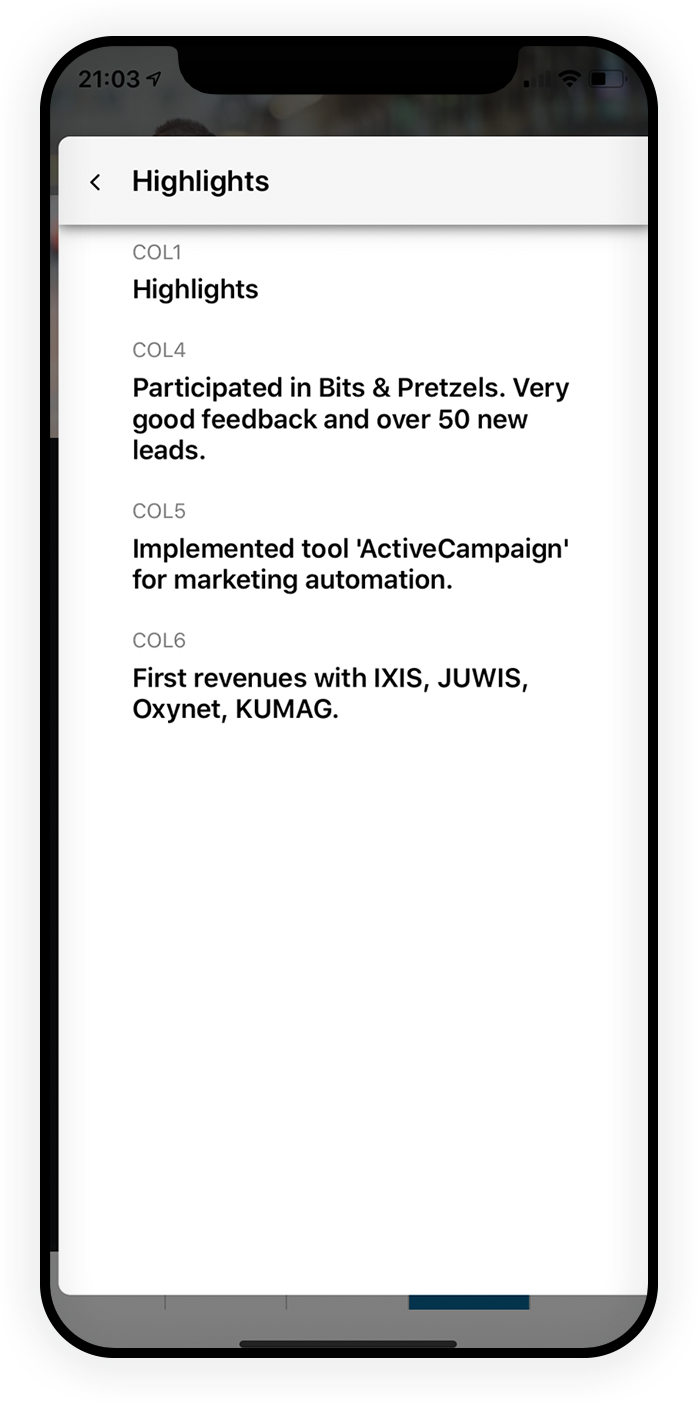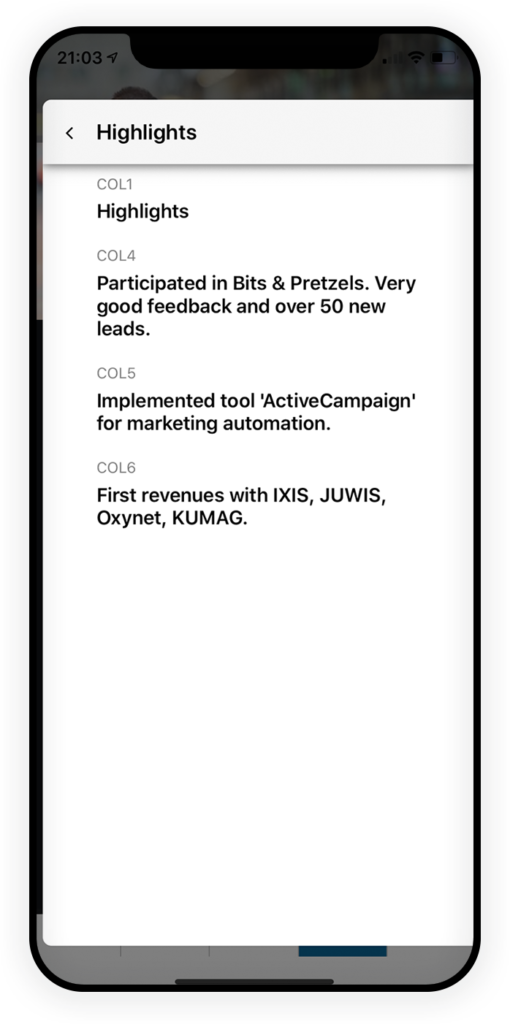 go back to catalog
Create and Share a Secure and User-Friendly Company Overview With the Startup Reporting App
Startup Reporting App
When you have to report about the current status of finances to your CEO or to your investors up to date on your company status quo, it is extremely important to show precise and up to date data in the report. What if you could use a startup reporting app to transform your excel presentation into an app?
Excel and its inconvenience
Most of the time, start-up reporting is done with the help of an Excel Spreadsheet however, sometimes there are a few hurdles. Here are a few examples:
calculation mistake on your Excel spreadsheet (it happened or will happen to all of us at least once)
It is not user-friendly to share on-the-go with investors or potential investors.
No data security – spreadsheets offer very little data security both with regard to the possibility of data leaking as well as concerning the security and internal consistency of the data.
Limits to how data can be used in other formats – if exported as a .pdf file, in the attempt to make the data more comprehensible, this limits the ability to use the report dynamically. Such exported versions also quickly and easily become outdated.
Little control over distribution – whether it's the spreadsheet or some other file format, there is little to no control over where these files end up.
Data fragility – when sharing a spreadsheet over email or through a link, there is the very real danger that in playing around with the data, users may corrupt it involuntarily, effectively making it impossible to use.
Next time you want to report the status quo of your startup to your investors or CEO, try using the Startup Reporting App from Open as App. It tackles a lot of core problems that would affect you if you were using Excel.
Advantages of the Startup Reporting app
Some of the advantages of using the Startup Reporting App are:
Secure sharing – app owners can specifically determine who they want to share the app with and limit the number of users who have access to it.
Avoid misuse of sensitive data, such as the one featured in a business report is protected and no one can walk away with it unauthorized and use it for their purposes.
User-friendly – unlike spreadsheets, apps are highly user-friendly and intuitive to use.
Easy access and comprehension – an app can be designed to show only those aspects (cells) of a spreadsheet that are relevant to the user and keep the rest hidden, to avoid confusion.
Looks and feels more professional – apps are better at capturing attention, which is particularly important with investors; creating a specific app for the purpose of your business reporting needs communicates the degree of care and detail that you put into your work.
Data cannot be corrupted – corrupting data in a spreadsheet frequently happens without the knowledge of users. One wrong click and the whole logic of the spreadsheet can go to waste – this can have catastrophic results for business decisions. With an app there is no danger of corrupting the data as the logic of the spreadsheet is preserved securely and separately from the app itself.
Would you like to build a Startup Reporting app for your business? Watch this YouTube guide to learn how to build calculation apps.
Check out the YouTube video below to get a quick preview of the Startup Reporting app, or just click on "run app" above.
A few words about data security
All information you enter is confidential and will not be stored by us. Your entries are only visible to you and are not stored in the app. They only serve for calculation purposes. If you want to keep your calculated result, you can create a PDF in the app's menu under Print or select "Save data" in the menu, set your settings to private and save.