Build an Interactive Dashboard App
Here is how to do it.
Bring your Excel or GoogleSheet dashboard to a smartphone, tablet, and the web. It is easy. All charts are automatically recognized and built into your app.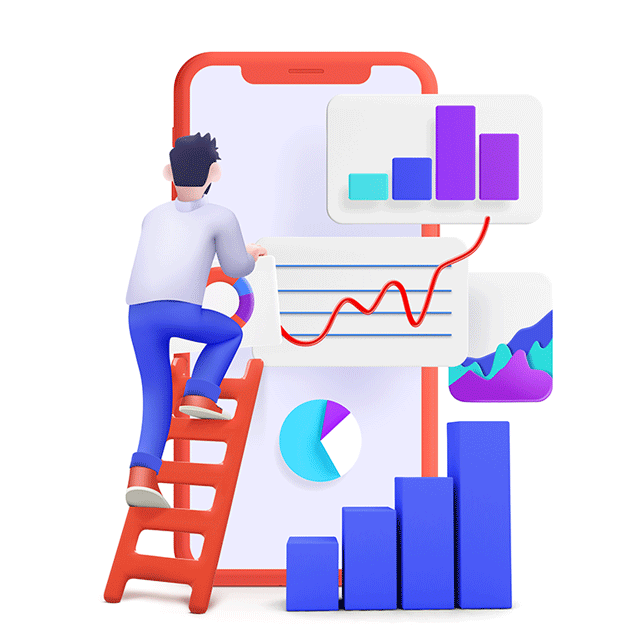 How to build a dashboard app
Checking figures on the go is very convenient. If you work with an Excel dashboard sharing it and using it on mobile phones can be difficult. Sheets get downloaded, various versions saved, files get corrupted by mistake, emails get lost. Your dashboard app resolves all this and it is easily created.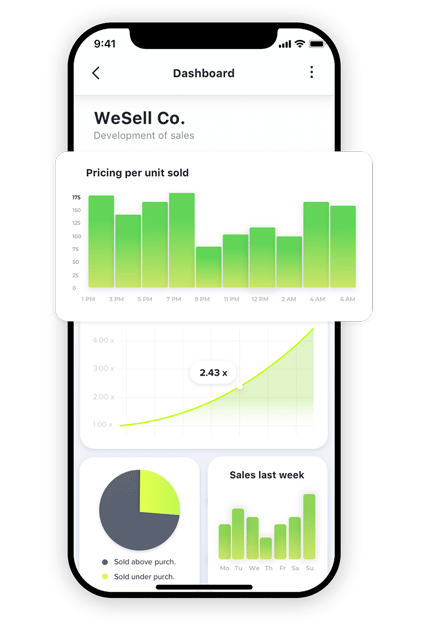 This is how your dashboard app works
Add all your charts automatically to your dashboard app or select manually. When you add the basic cells, charts change interactively. Colors or chart types are all your choice.
Follow the app creation step
by step with a sample file
Start building your dashboard app automatically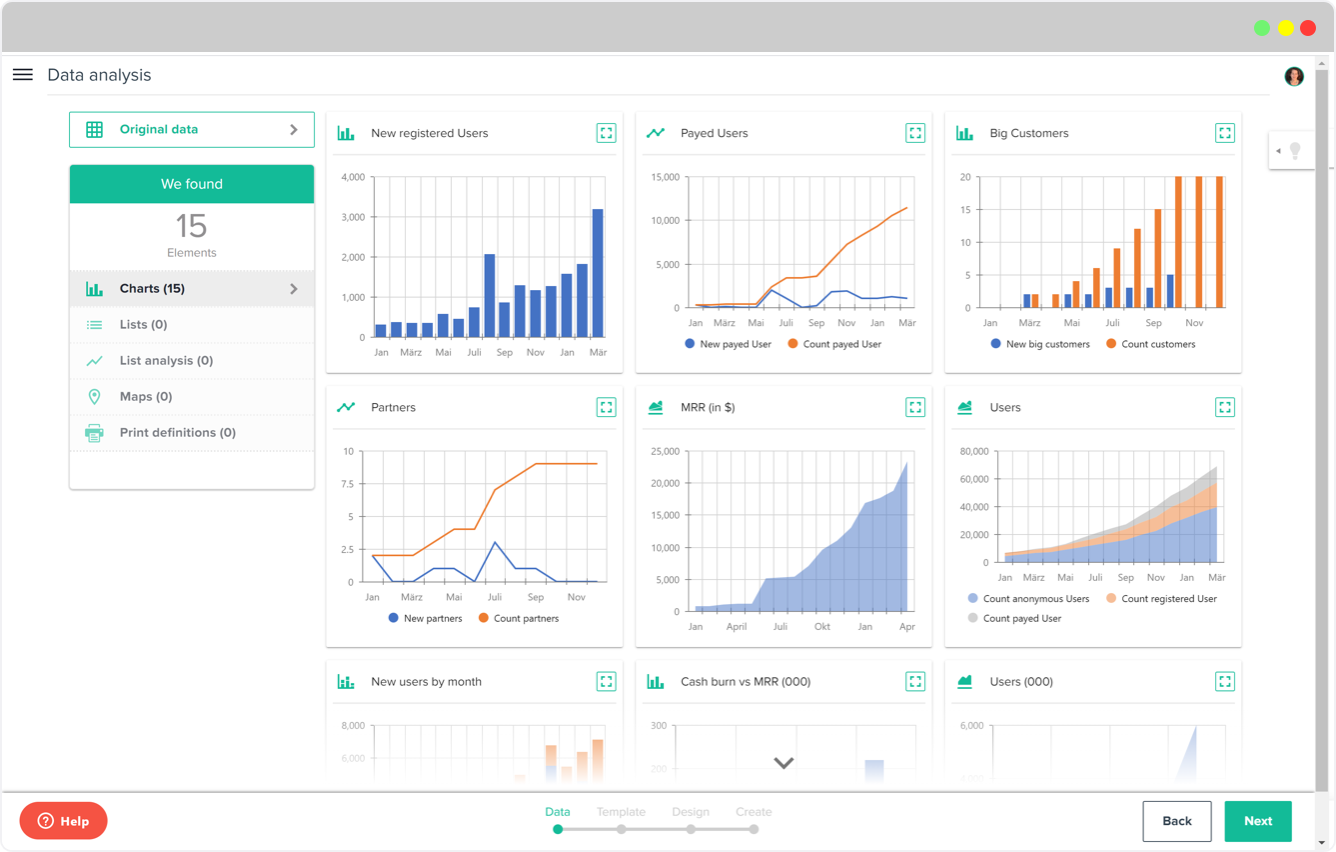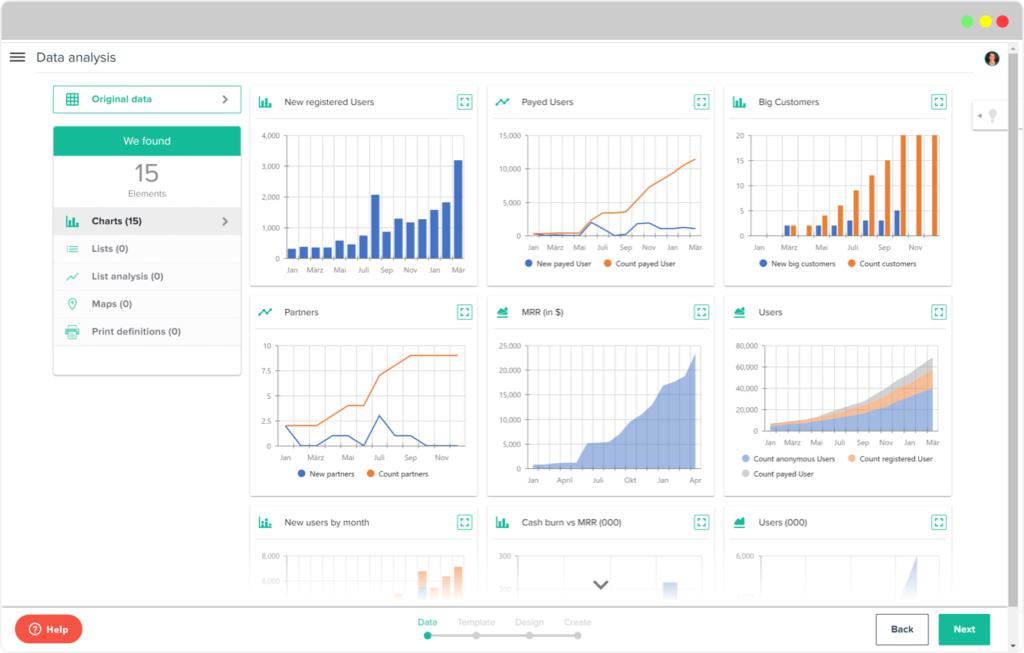 You need a spreadsheet with lots of charts in Excel or Google Sheets. There are two ways to add your data – upload or link from another cloud-like Google, OneDrive, Dropbox, etc. When It is connected, our app wizard will analyze your data and show all the available logic we found. And now, you are almost done.
Here is automated app creation at work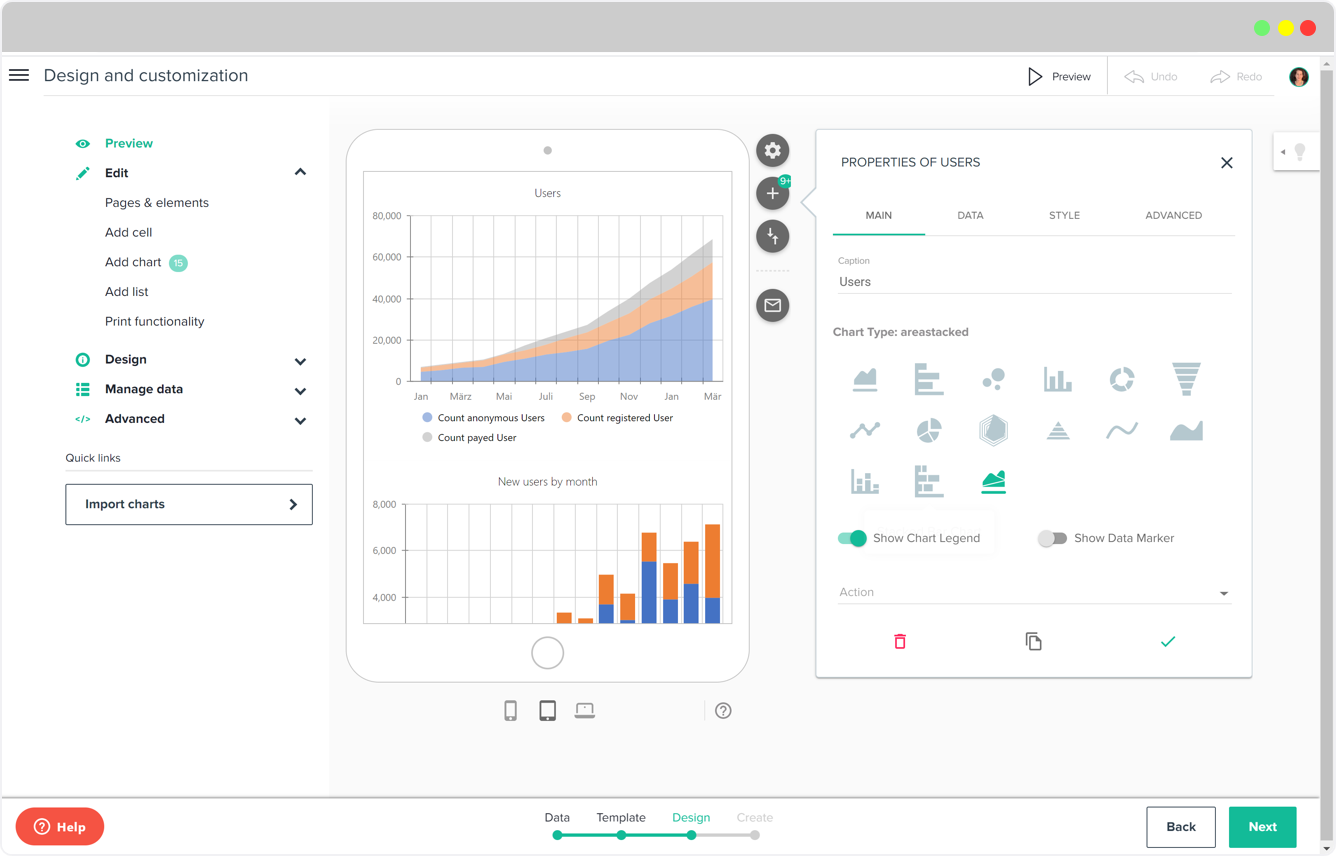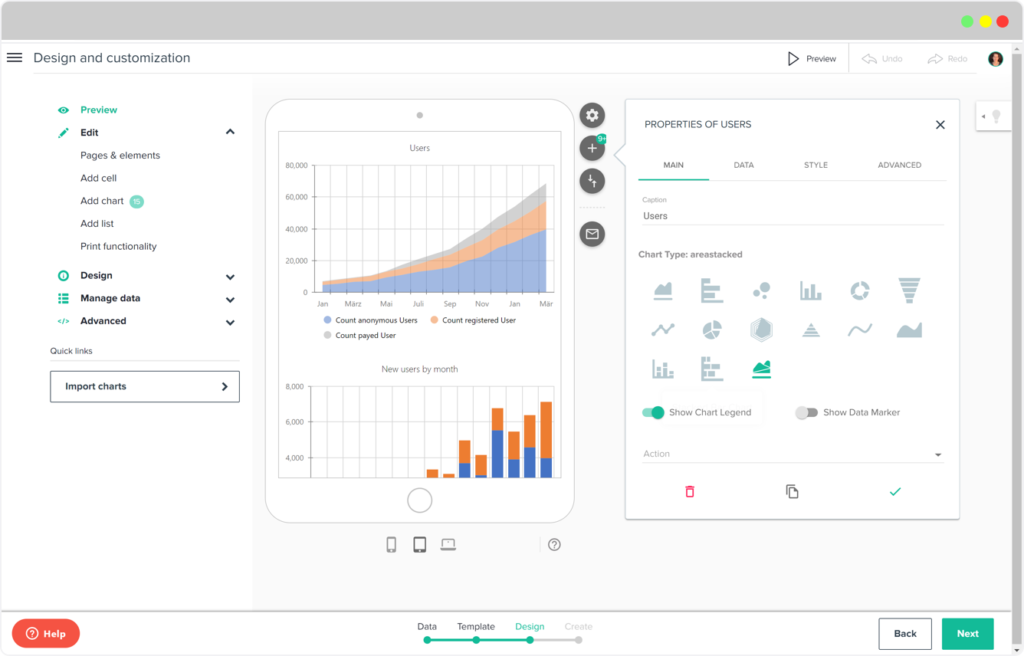 Select Dashboard as your app type and your prototype are instantly displayed.
Change to a different theme(perhaps in dark mode).
In the edit window, you select and adopt the charts and add new elements, change the design, or find a picture for your app card.
Your app is all set up and ready to be published.
What happens in the background…
Our algorithm automatically analyzes your data and charts and makes them available in the app design. If you add your input values, your charts will dynamically adapt them (in case you want to play best vs. worst scenarios, for example).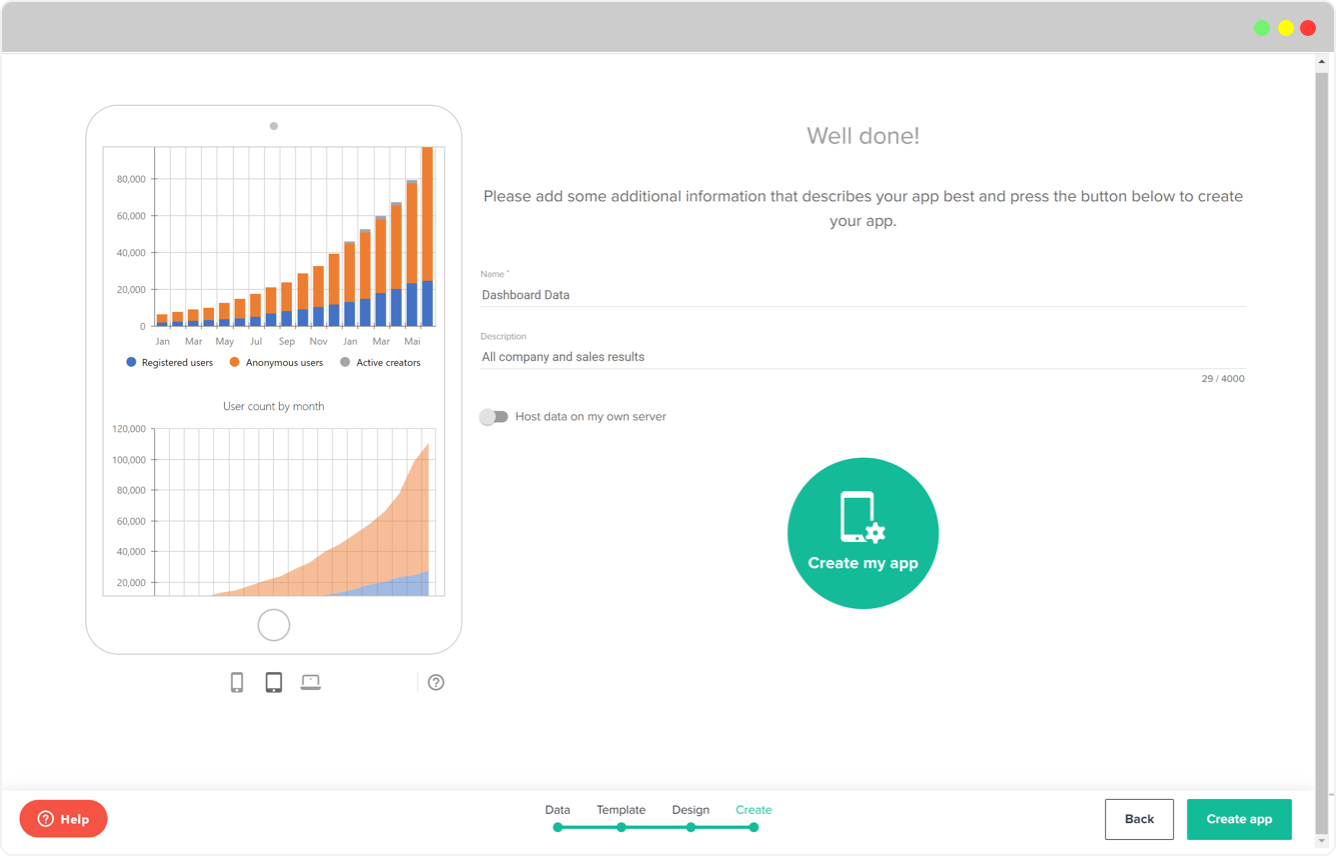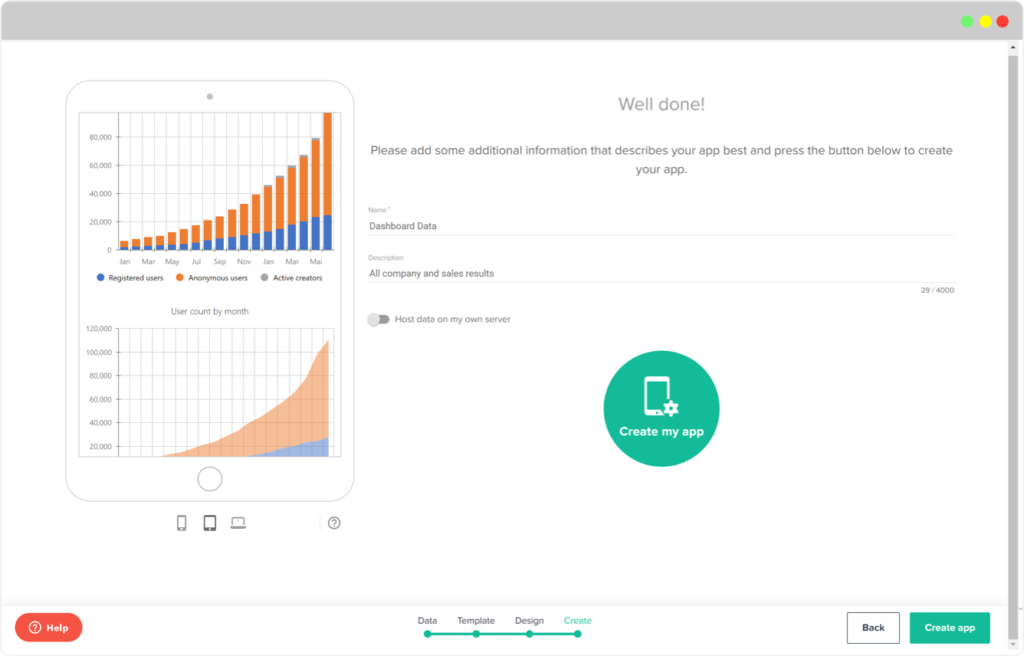 Curious about how your dashboard app looks like on your mobile?
Publish it and open it instantly with the Open as App client app on your smartphone.
It works online and offline.
At first, your app will only be available to you.
Until you change the setting and invite other people, of course. You can share it publicly by link or in a private mode with invite-only.
Share and manage your app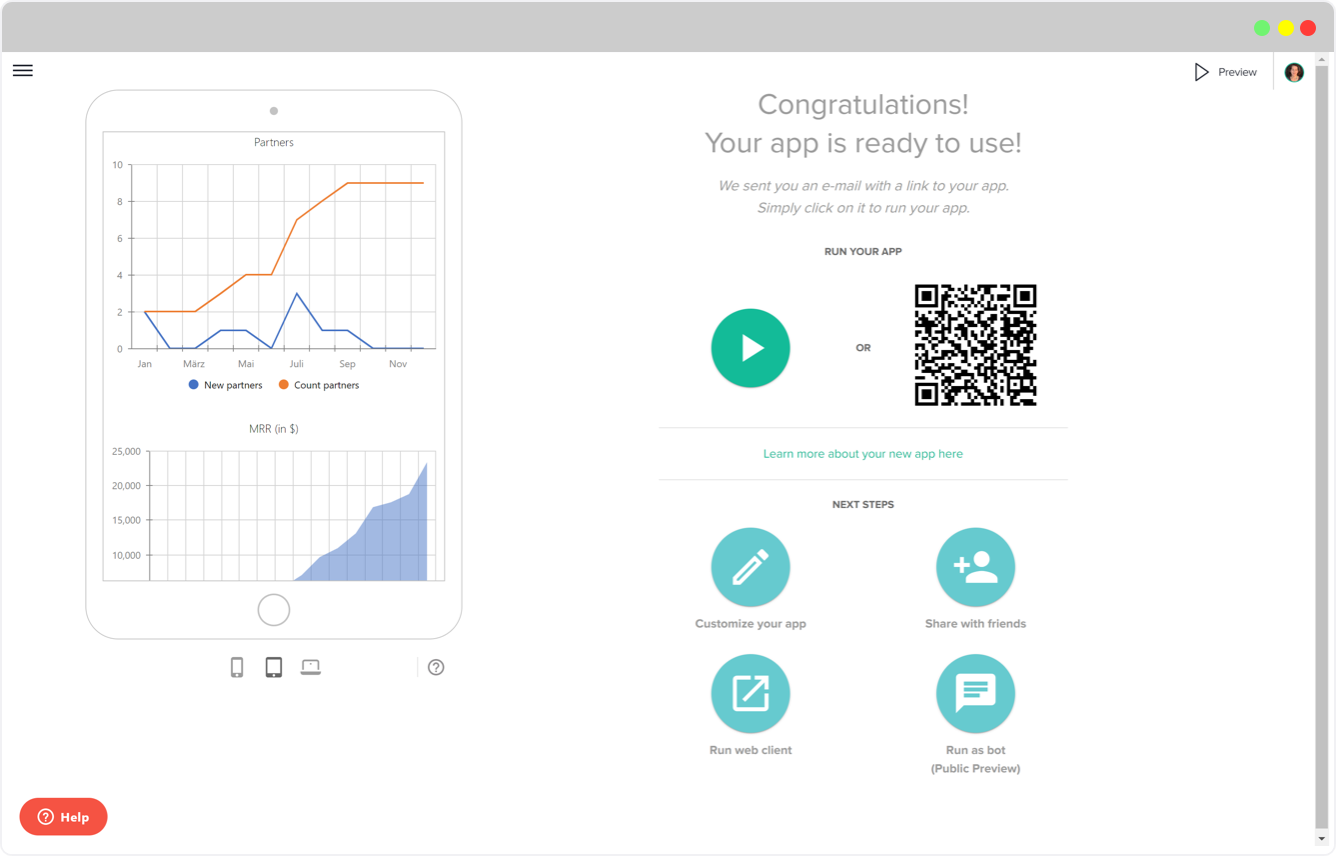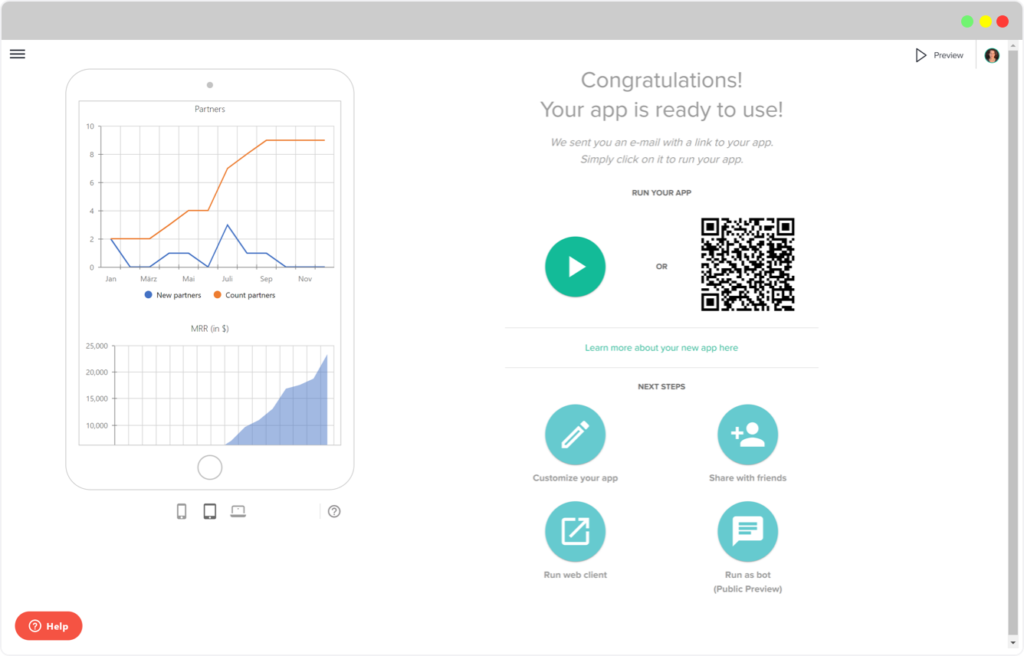 You decide how to share your dashboard app – choose private or public in the app settings. You can always edit your app or manage it and its users. You'll find your app in the Apps card in your Open as App dashboard.
Make your app look even better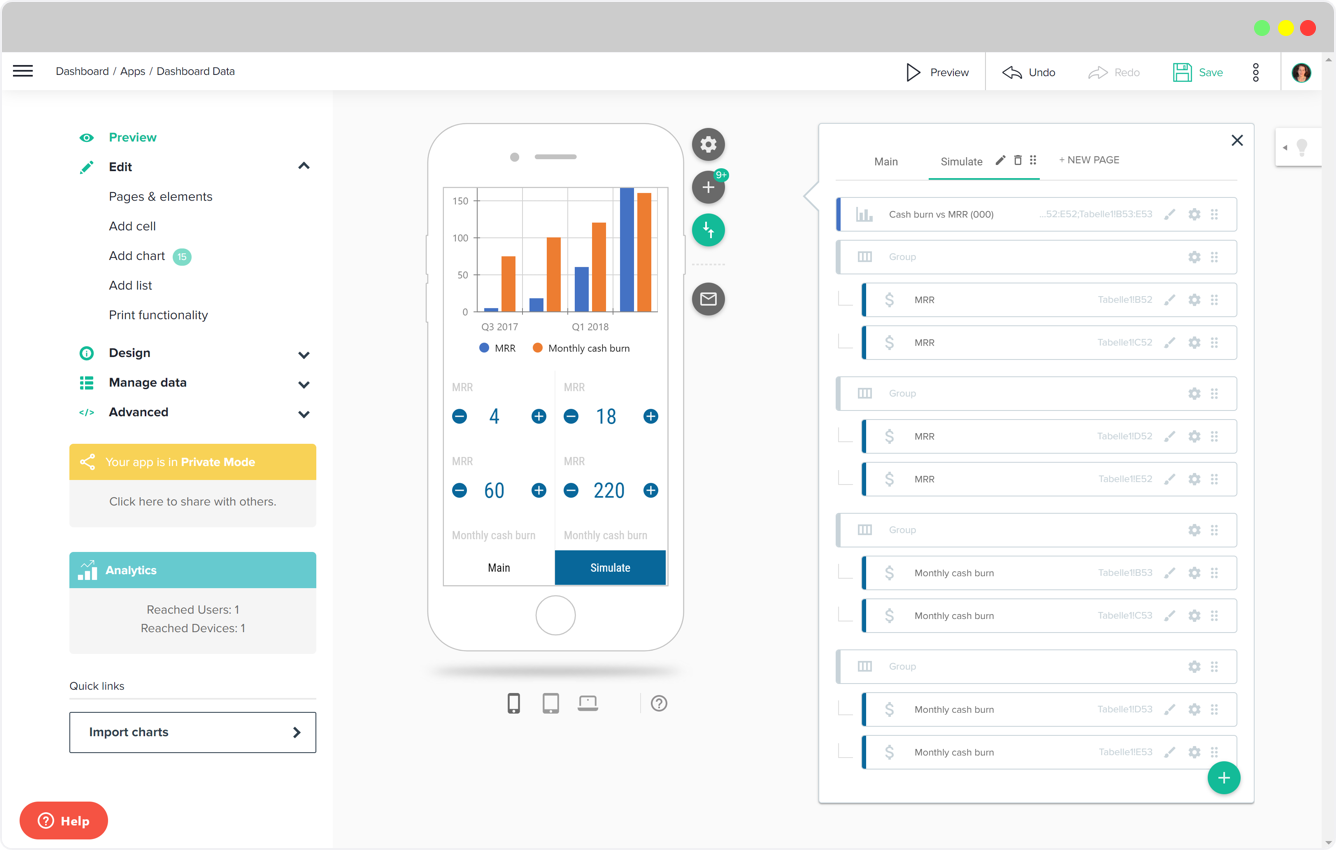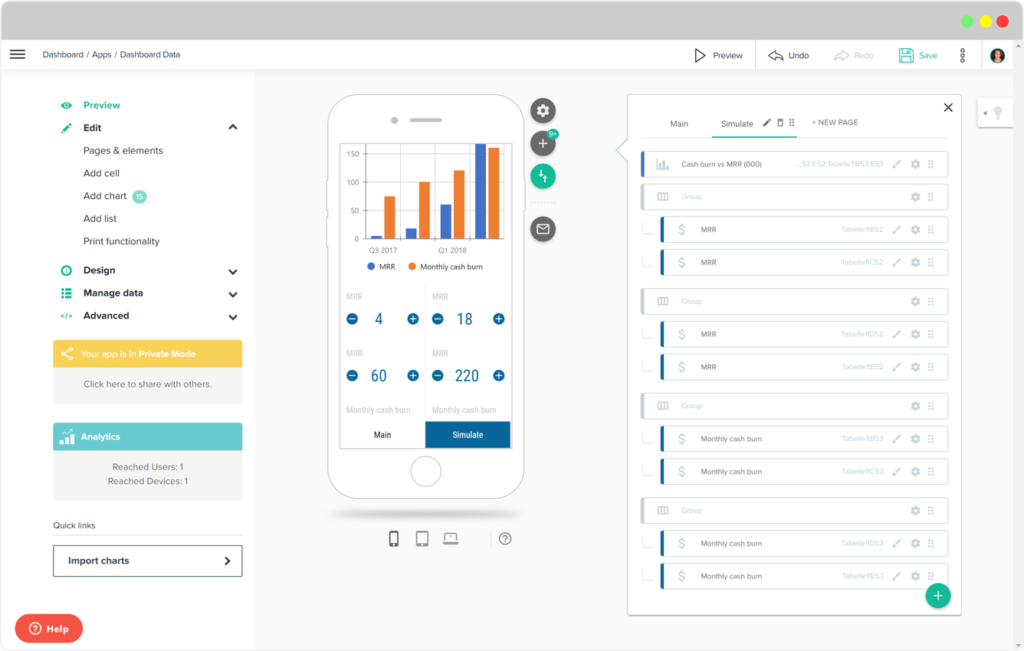 There are many ways to add more professional functionalities to your app.
Add an empty page for calculations
Add input values for a dynamic dashboard
Add a button for printing
Add an action button e.g. emails