Calculators or surveys are great as an app and on a website, and now, you can have it both in one go by embedding apps to your website! Create your app automatically and publish it on Smartphones, Tablets or Desktop as a web app… and as part of your website. Truly multichannel, you can use your existing business data as a basis for complex web services, such as a pricing calculator, a report, a dashboard or a survey. And at the same time, your data will be also available as a native app on all mobile devices.
The app is inserted after publishing via an HTML snippet. That's how it's done:
Open the "Advanced" section
Select "Embed on the Web"
Copy the snippet to the desired location in your HTML code. Done.
There are several options on how to display your app. You can, for example, hide the app navigation. And your users can also switch to the native version of their app.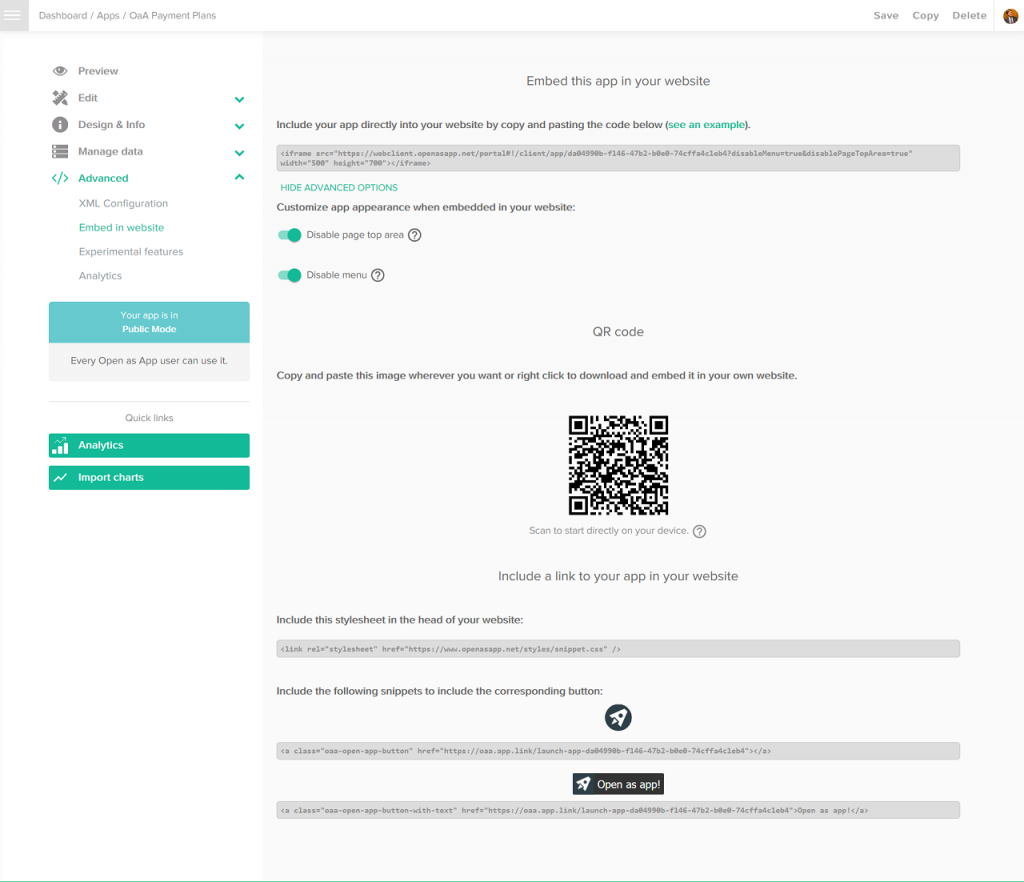 Embedding apps live testing
Get the feeling for embedded apps with our demo app: https://www.openasapp.net/home/embed.html#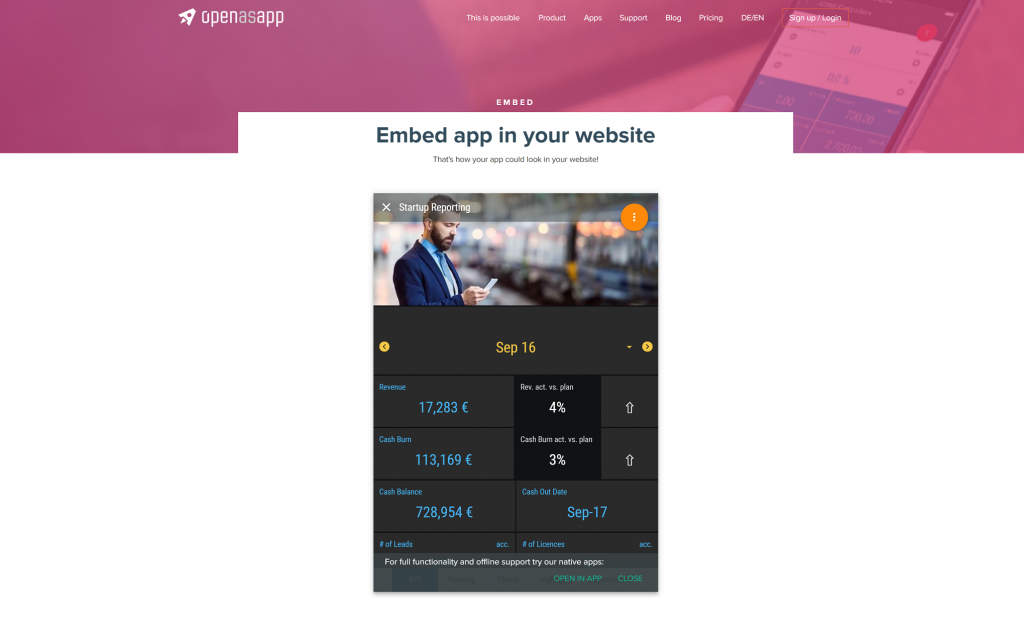 Please keep in mind: Native apps are the first choice in performance and functionality. Compared to the native app, the functionality of your web app may be limited simply because they are browser-based.
If you are meeting some difficulties and would like to ask us questions about embedding apps to your website, or if you want to share your opinion with us, leave us a comment below or contact your Open as App team!