Ventech and Senovo lead €5.2m Series A fundraising for Munich-based Open as App – the first No-Code, automated app development platform
Open as App, the first No-Code platform for automated app creation raised a Series A investment of €5.2 million led by Ventech and Senovo. main incubator (Research & Development Unit and early-stage investor of Commerzbank Group) and US-based Acequia Capital provided additional fundraising for the round.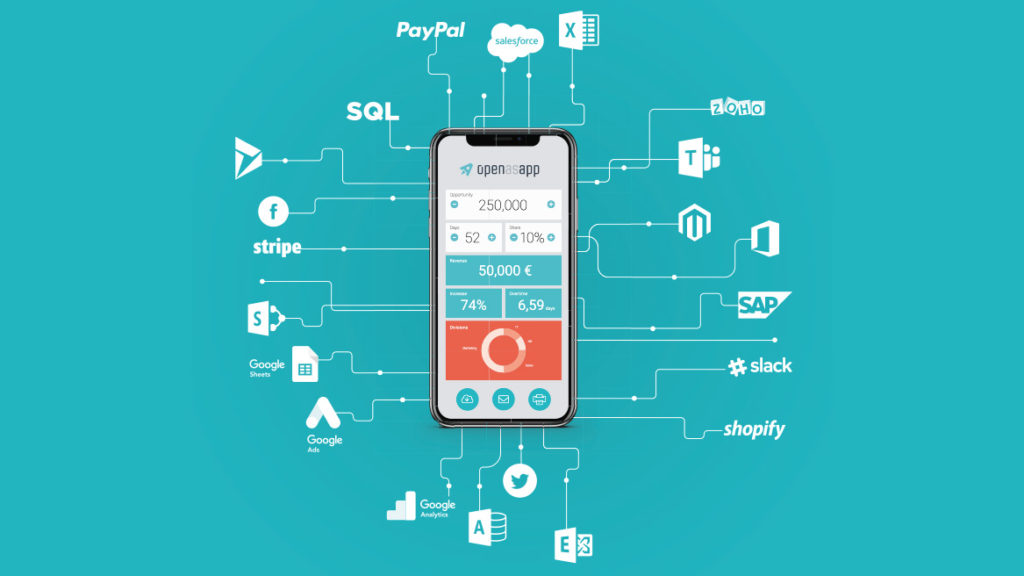 Open as App's fundraising follows the growing demands of the global low/no-code development market – a market which Gartner predicts will support 65% of all app development within five years. The platform enables the direct transfer of existing business data and logic into No-Code apps – an important contribution to the digital transformation of companies of all sizes.
Open as App lets users add calculation/logic features or integrate existing business systems without additional coding; this marks a significant departure from common low code/no code RAD tools that require intensive coding. With Open as App, Excel calculations and database contents are instantly available to end-users as mobile KPI dashboards, web embedded offer calculators or bot-enabled contact lists, for example.
Global industry leaders such as Commerzbank, Deutsche Bahn (the largest German railroad company), and PricewaterhouseCoopers are already using Open as App's new approach to no-code app development in their day-to-day business. The platform accelerates digitalization processes and greatly optimizes sales, client services, information sharing processes, collaboration and reporting.
Open as App's new investors provide the Munich-based start-up valuable expertise and resources for its internationalization and the expansion of its SaaS offering for business enterprise and SME customers.
"No-Code is an exciting growth market and a central pillar of the digital transformation of companies," explains Stephan Wirries, Partner at Ventech. "We are excited to see the international inbound interest for Open as App's platform and excited to partner such an ambitious team for their next chapter."
"Open as App is cutting edge technology with a convincing approach for the ever more needed digitization of business processes. The incredible ease of use of Open as App's tools is fascinating. We are pleased to support Open as App in its growth and we are happy to welcome the very strong team in our portfolio of B2B SaaS companies," says Frederick Mallinckrodt, Partner at Senovo.
"main incubator has accompanied Open as App from the outset and together with the management team, has driven its growth to date, primarily in the financial and insurance sectors. This Series A financing project represents an important milestone for the company," says Christoph Osburg, Investment Manager at main incubator.
In addition to the aforementioned investors, Open as App counts Business Angel Consortium Impact 51 and Business Angels Pieter van Groos (CEO, Ferratum), Bart Markus (Gap Technology) & Ralf Hertneck (Cloud Value Equity) among its existing investors and shareholders.
More information:
Learn more about our investors: Ventech www.ventechvc.com Senovo: www.senovo.vc und main incubator: www.main-incubator.com
Interested in No-Code: Learn what Automated No-Code Apps are all about and how your business can benefit.
Job: We are hiring!