You are a project manager and you have an important project coming up? For a successful implementation you need good planning. Project management checklists help you maintain an overview while planning. The easiest way to do this is to have everything at your fingertips in a smart app.
What does project management mean?
The Project Management Institute (PMI) – the largest non-profit membership organization for project management – describes project management as the application of knowledge, skills, methods and techniques to the operations within a project.
The goal of project management is the completion of a project to achieve the project goal in quality required and planned time. The execution is to be designed efficiently with optimal use of employees and capital resources.
What tasks are involved in project management?
PMI has defined 5 phases of project management:
Initiation phase
Planning phase
Execution phase
Monitoring and control phase
Closing phase
Below we list the individual tasks of these phases for you.
Initiation phase
Project definition: In a first step you have to summarize the specifications for the project planning. The project definition contains the project goal and the organization of the processes including the project methodology.
Define stakeholders: Stakeholders are the client, contractor, project owner or a responsible party, and the project team (internal and external staff). You should also define roles, responsibilities, and decision-making authority.
Create requirements specifications: A requirements specification contains the all of the requirements. You should define these precisely and in close coordination with the client.
Requirements specification: In the requirements specification, you describe as precisely as possible how you intend to meet the client's requirements.
Determine project risks: In a project, you should anticipate possible risks during the planning phase. The better you assess them, the more efficient your risk management will be. The most common problems include missed deadlines, budget shortfalls, missed payments, delivery bottlenecks, and conflicts between stakeholders.
Create a project order: The project order is the formal confirmation of the project. The project order, or project charter, must include the scope of the project, objectives, success criteria, timeline, schedule, and budget. Once the project charter is signed, a kick-off meeting can be scheduled.
Planning phase
Create a project plan: During the planning phase, you will create a project plan at thebeginning. This includes the following actions:

Define sub-processes
Determine sequence
Determine priorities
Analyze dependencies
Determine duration of activities
Plan resource and personnel deployment: Consider when, which resources are needed and what the availability of employees looks like. Vacation periods and absences can be compensated for by jumpers, freelancers or temporary workers, for example.
Estimate costs: A project incurs costs due to various factors. These can be purchase prices, production costs, personnel costs, travel costs or even rental costs. The more detailed you can break these down to individual phases and work packages, the easier it is to manage a project financially. Budgets can also be planned on the basis of the cost estimate.
Plan quality management: Think about how quality should be defined and checked. Also think about how you will deal with deviations and what countermeasures you could take. The result of each implementation phase should be subjected to quality control.
Plan communication: You cannot rely on everyone involved in the project to organize their own communication. Therefore, it is important to structure communication, plan how to handle criticism, and organize meetings effectively. Key criteria for successful communication are transparency, efficiency and structure.
Execution phase
Working off the project plan: The actual project work consists of working through the sub-processes and activities of the project plan. All project members are involved in this.
Resource management: The procurement of all necessary resources means a logistical effort. You have to coordinate with HR (Human Resources), Purchasing and Logistics.
Invoicing: As project manager, you create interim invoices and assign them to the respective milestones.
Monitoring and control phase
Project documentation: Structured documentation is crucial for maintaining an overview. This includes process documentation, project communication, filing of all relevant documents, financial documentation and change documentation.
Change management: Change management is a structured process for integrating changes and change requests for project management.
Risk management: You should always have a plan B in your pocket for possible risks. Risk management also includes quality and cost effectiveness controls.
Control measures: If problems occur, you must take appropriate measures early on in order to rectify them.
Closing phase
Acceptance by the client: Once the project is completed, it is accepted by the client. It is important to document this step in the project file to ensure legal certainty for all parties involved.
Final accounting: After the acceptance, the final accounting takes place. This should include all outstanding payments.
Lessons-learned meeting: In this meeting, experiences made during the project are shared, compiled and analyzed. The results of the lessons learned session serve as a basis for subsequent projects and are an essential element of further development.
What are the success factors for successful project management?
In order to be able to carry out a project successfully, the most important thing is good planning. But a few other things also play a role. We have put together a few tips for successful project management for you.
Tip 1: Define measurable goals
To successfully complete a project, you must define measurable goals at the beginning of the project. These should be worked out according to the SMART analysis:
S: specific
M: measurable
A: attractive
R: realistic
T: scheduled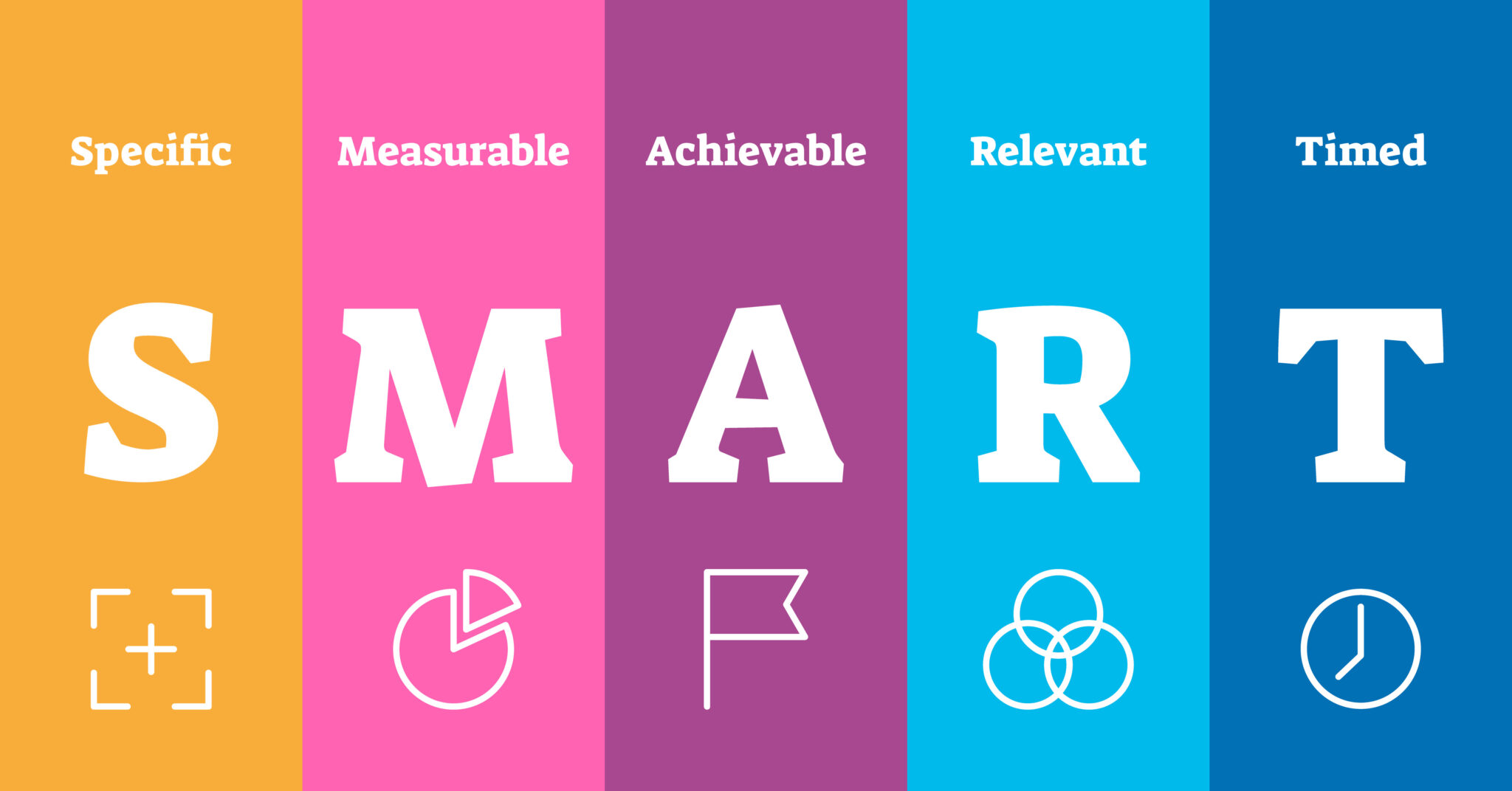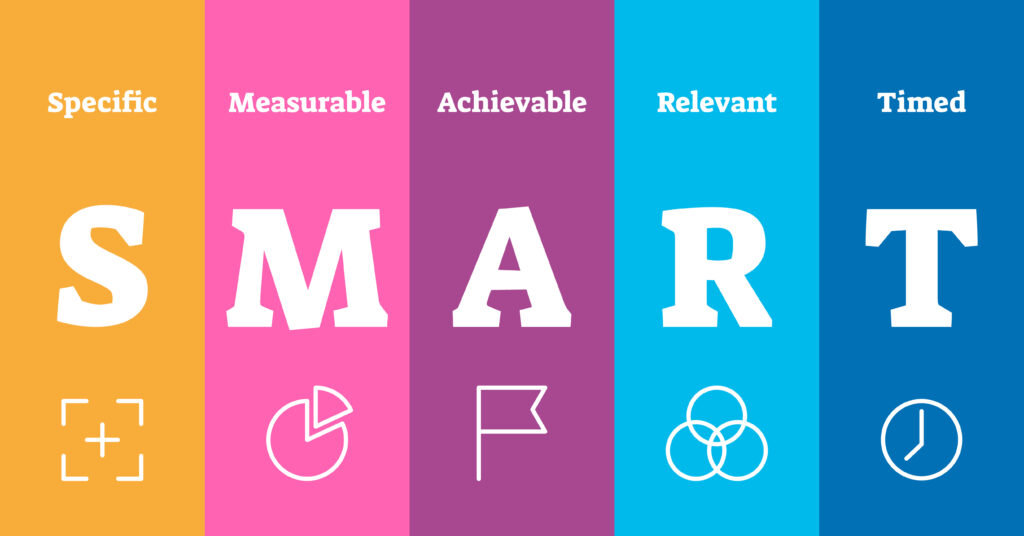 Tip 2: Set a realistic budget
Before you start the project, set a realistic budget that is necessary to achieve your goals. It does not hurt to plan a small buffer for unforeseen things.
Tip 3: Determine realistic milestones
With the help of milestones, which specify smaller intermediate goals of your project, you can continuously check whether the implementation of the project is on target. If this is not the case, you should recognize this and take countermeasures.
Tip 4: Ensure conscientious communication
Your project will only be successful if each project member knows his or her tasks and responsibilities exactly, has been briefed accordingly and there is an open exchange. As a project manager, you can act as the role model in this instance.
Tip 5: Make sure control is sustained
In any project, unforeseen events can occur. As a rule, this is not a big deal. It is important that you recognize such events early and counteract them accordingly.
What is a project management checklist?
A project management checklist is a document used as a structure for standardizing project management processes. With a project management checklist, the project team does not have to create new documents for a single project. This way, the efficiency of a project can be improved.
Why do I need a project management checklist?
A project management checklist helps you as a project manager in all industries to manage your project better. This way, mistakes such as poor project planning, weak resource management or ineffective communication can be avoided. Further advantages of a project management checklist:
Improve communication
Structured meetings through efficient preparation and execution
Confirmed team leadership
Precise structuring, delineation of individual steps and allocation of appropriate resources
Time savings and timely achievement of milestones
Reduced risk
Provides security and creates an overview
Optimal projects can start through the right questions
Clear project goals
If essential steps are not considered during the planning of a project or if the clarification of certain points is postponed to a later point in time, this can lead to a project taking up more time, causing higher costs and ultimately jeopardizing the overall success of the project. With the help of checklists, the complex challenges and tasks of a project manager can be broken down into manageable bites. Checking off the checklists helps to ensure that nothing important is forgotten.
What types of checklists are there?
Of course, it always depends on the project for which areas checklists are suitable. Nevertheless, we would like to give you a few examples:
Checklist for the definition of the project, the mission and the tasks and goals
Checklist on the basic requirements
Checklist for the start of the project
Checklist for project control by management
Checklist for preparation and planning of a project
Checklist for signs of problems and issues
Create checklist with Open as App
There's no denying it: checklists help project managers to maintain an overview and thus achieve the best possible success. But imagine that you have several different checklists for your project, each of which has to be maintained by different people and may still be flying around as individual sheets of paper. Or several project members work digitally on the checklists and each saves a new version again and again. Chaos is inevitable!
Not with Open as App! We offer you the possibility to store all necessary checklists in a single app. Within it, you can also assign tasks, track the progress of your project, and sort project areas by custom categories.
Want to know how it works? It's simple. And no programming skills are required. Through our easy-to-use platform, you can generate a smart no-code app from your spreadsheets from Excel or Google Sheets in no time. Simply upload your information, let our app creator take care of all the formulas and logic from your spreadsheet, and your custom app is ready to go.
Does that sound good to you? Then get your project management checklist app today with Open as App. Of course, you can also get more information first via our webinars or personal demos that we host.
---