Following a decision by the Federal Labor Court, employers in Germany are required to systematically record the working hours of their employees. We explain what options there are for recording working hours and how apps can help you.
Federal Labor Court decides on mandatory recording of working hours
On September 13, 2022, the German Federal Labor Court decided that employers are obligated to systematically record all of their employees' working hours. According to Inken Gallner, President of the Federal Labor Court, the recording of working hours protects against external and self-exploitation.
The Federal Labor Court refers to a ruling of the European Court of Justice (ECJ), which was already made in May 2019. That time, the ECJ decided that companies are obligated to record the total daily time worked, including the beginning, end and breaks, using reliable and accessible systems. The ECJ ruling also defined that EU states must adapt their labor laws accordingly. However, no clear deadlines were specified. In Germany, nothing happened after the ECJ ruling. Now the German Federal Labor Court has reopened the issue of working hours recording.
What rules applied in Germany until now?
According to the Federal Labor Court, the mandatory recording of working hours applies to employers with immediate effect. The German government, however, has not yet amended the Working Time Act. This law applies to employment relationships in Germany and regulates, among other things, maximum working hours, rest periods, breaks and night work.
Until now, the Working Hours Act in Germany only covered overtime and work on Sundays and public holidays, not all working hours. In addition, there was a mandatory recording of working hours for certain industries, such as construction or gastronomy, in order to prevent undeclared work. Even marginally employed persons under the Minimum Wage Act had to document their working hours. However, the trend has been more toward trust-based working time, in which employees have autonomy over their working hours. Employees and employers trust each other that the employee will adhere to the contractual and legal regulations on working hours. Especially mobile working and home office were associated with little control and paperwork for employees in Germany.
What are the consequences of the Federal Labor Court's ruling for employees?
The frequently practiced trust-based working time models could soon be a thing of the past following the Federal Labor Court's ruling. Strictly speaking, the regulation on recording working time contradicts the core idea of trust-based working time.
For German employees, the ruling is likely to affect overtime in particular. With the recording of working time, probably less overtime will be worked or more of it will be paid by the employer. In addition, employees will be prevented from working more than is legally permitted. Compliance with rest breaks will also be ensured.
What are the consequences for employers?
The ruling of the Federal Labor Court is seen as a landmark decision. According to the ruling, German employers must introduce a system for recording working hours and monitor compliance. However, it remains to be defined exactly how the implementation must look like. Clear legal requirements regarding the system to be introduced have yet to be defined by the German government. According to the ruling of the European Court of Justice, however, time recording systems must be
objective
reliable
accessible
It can already be deduced that overtime should be mapped and the beginning and end of working hours as well as breaks should be reliably recorded. It is not clear whether employers may continue to delegate the documentation of work performed to employees.
In contrast, it is clear at this point that employers must comply with data protection rules, as personal employee data is collected whenever working hours are recorded.
Which options are offered for time recording?
In theory, timesheets kept by hand are currently sufficient for recording working time. However, it is easy to lose the overview in a paper-based system. Many companies also work with a time clock, which employees use to sign in at the start of their workday and sign out again later.
Recording working hours with Excel
Another widely used tool for recording working hours is Excel. Documentation using spreadsheets is supposedly quick. The work performed as well as breaks and vacation times can be logged exactly and calculated automatically. In addition, Excel is a free and enormously flexible as well as extensive tool for numerical calculations.
At the same time, Excel also comes with numerous disadvantages:
Complexity
Requires years of Excel experience
Time recording is time consuming
Inefficiency
Prone to errors
Little transparency
Easy to manipulate
Danger of different versions
Lack of options for recording working hours
Not suitable for editing via smartphones and tablets
Recording working time via app
A digital system, on the other hand, is more efficient, much less prone to error and manipulation.
Nevertheless, you don't have to push your Excel spreadsheets straight into the recycle bin. With Open as App, you can convert your spreadsheets with all existing data into a smart app with just a few clicks. No programming knowledge is required to do this.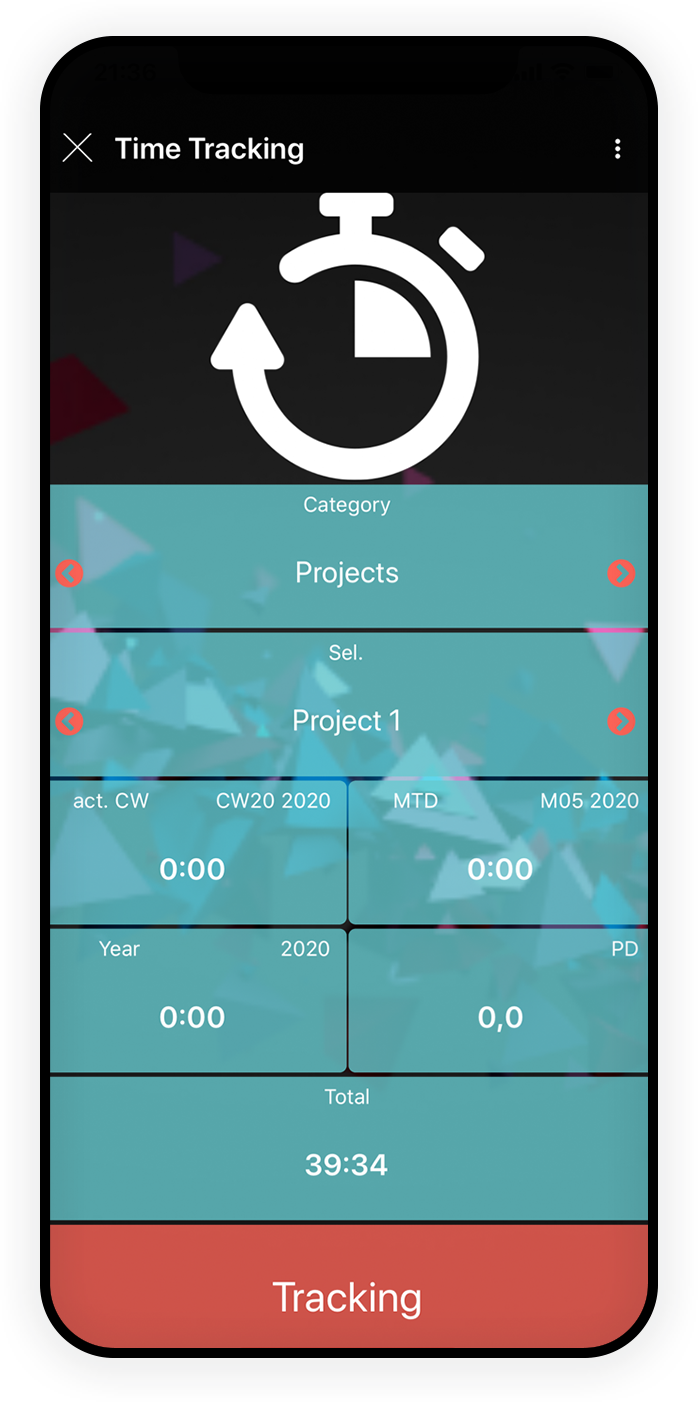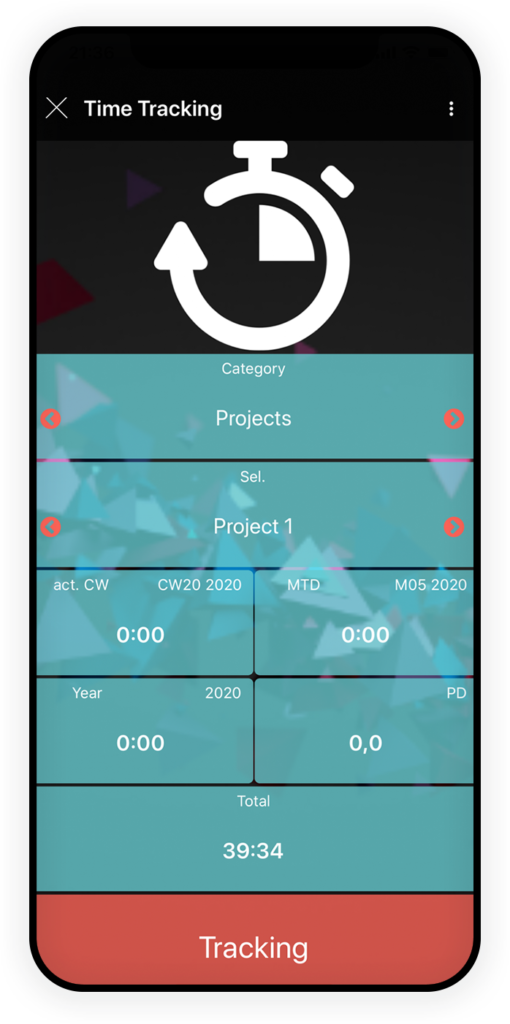 Simply upload your spreadsheet to our user-friendly no-code platform. Our software will identify the logic and formulas and transfer them to the app. Then you can customize the functions and the design – and your individual app for digital working time recording is ready.
We're also happy to make it even easier for you: at Open as App, you'll find a pre-built time tracking app that you can use. For documenting the hours worked by your employees, our sample app only requires a few simple adjustments. These are done in just a few clicks.
The benefits of time tracking via app:
The app classifies your work into categories. This allows you to check which activities you spend your time on (e.g. meetings, travel, calls, etc.).
The time spent is visualized in a user-friendly way.
Your employees can easily record their working time via different devices (e.g. smartphone, tablet, laptop, etc.).
All employees use the same data source. This helps to avoid human errors.
High data security: your entries are only visible to you and are not stored by Open as App.
It doesn't matter whether your device is currently internet enabled or not. The app can be used both online and offline.
Data is available centrally for analysis without any time delay.
Do you want to try Open as App for time tracking in your company? With our App-Creator you can test your first app now for free.