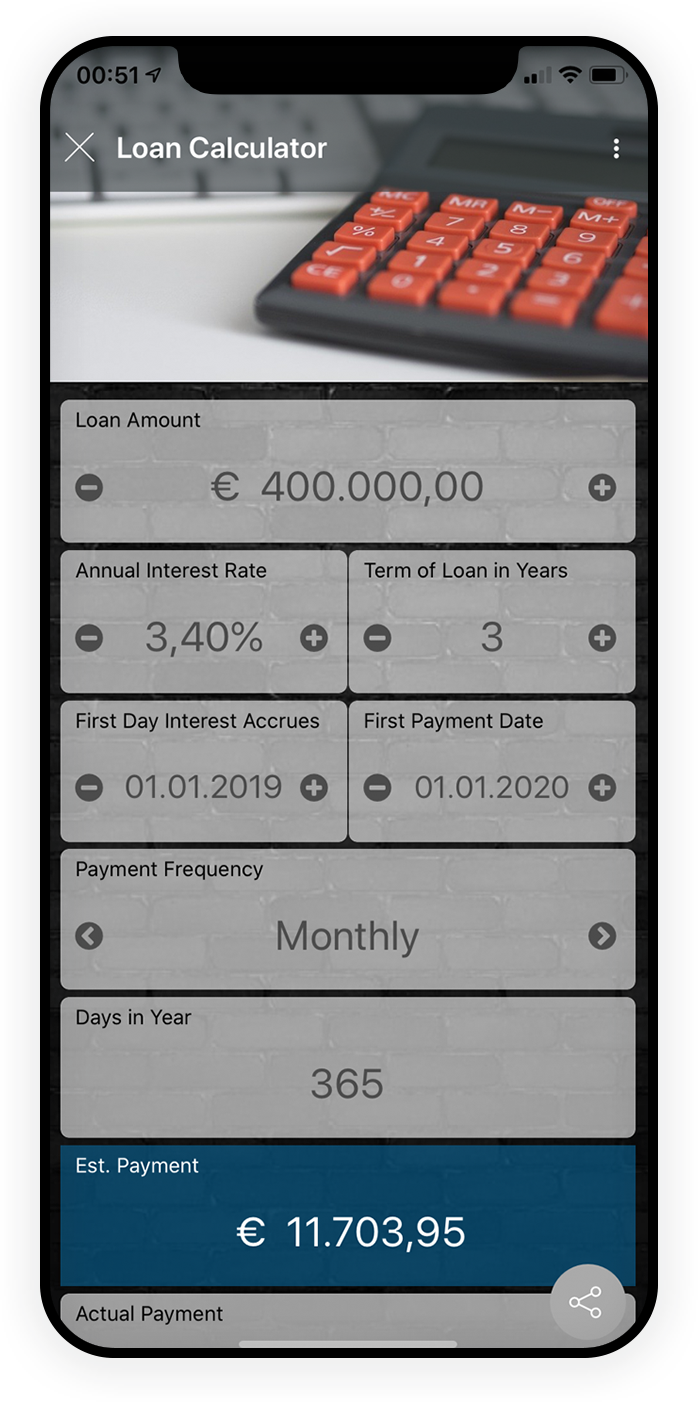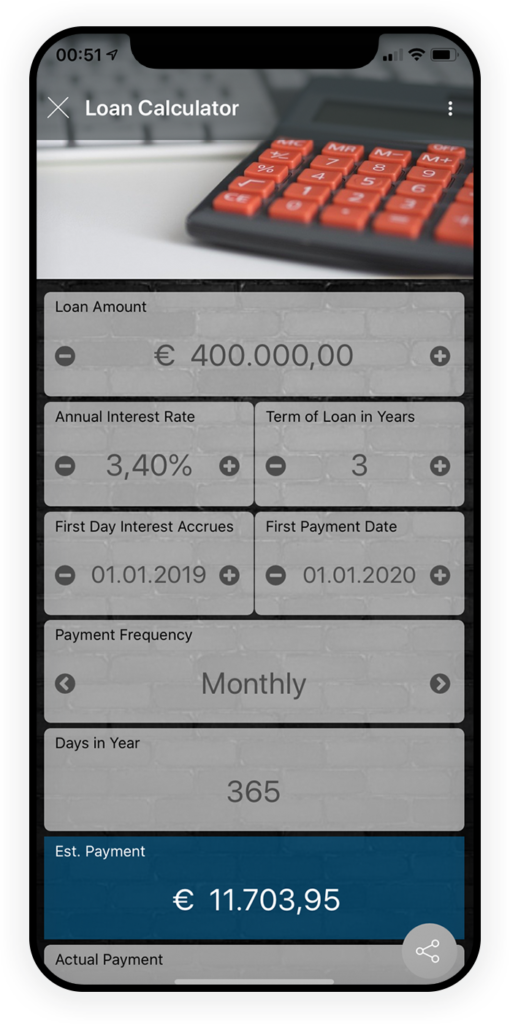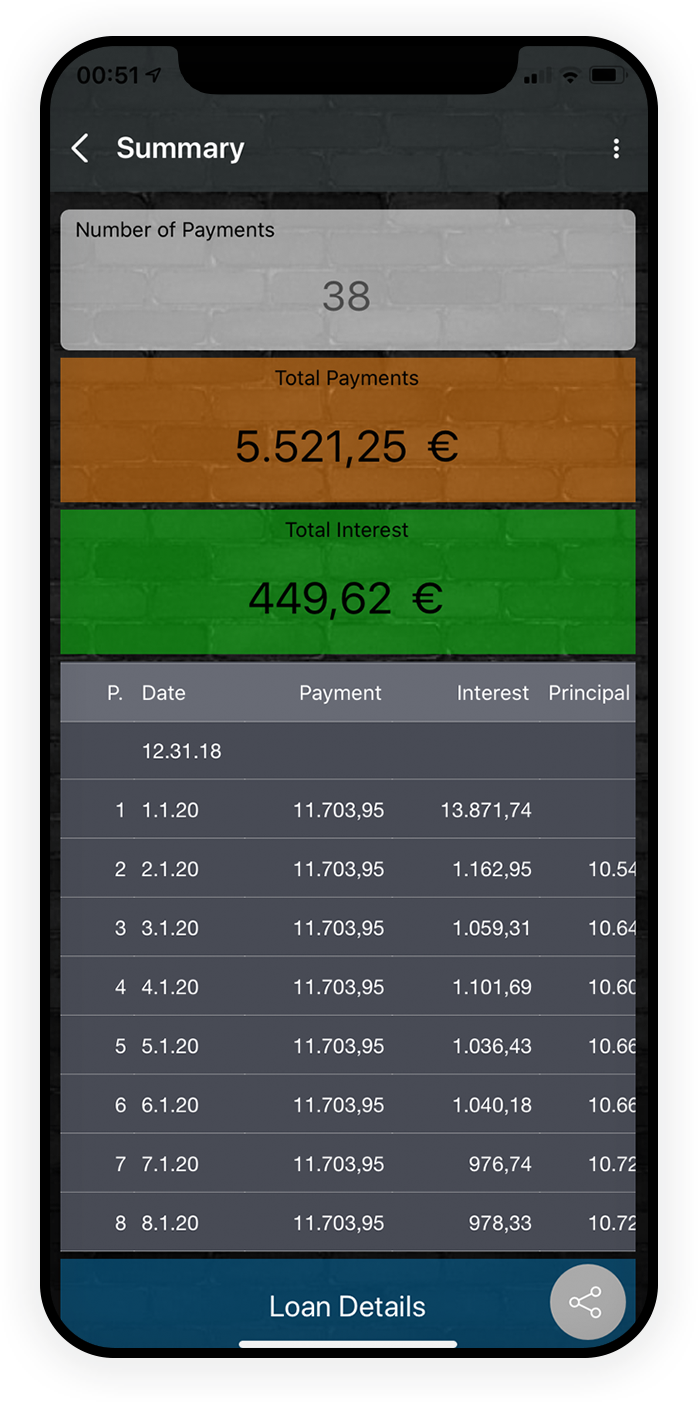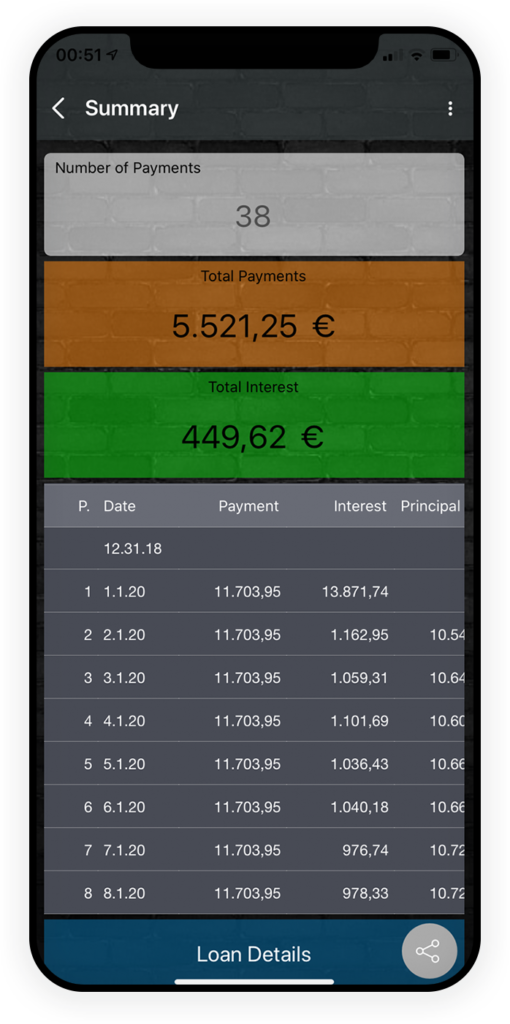 go back to catalog
Get Information Related to Your Financial Investment With the Loan Calculator App
Loan Calculator App
"Designed for people who need payment based on Rate and Term in few clicks. A simple loan payment calculator with the amortization details behind the scenes. You can easily calculate, track, and get the information related to your financial investment.
Loan Calculator App Benefits
Designed for people with a need for on-the-go and simple analysis
See Interest & Principle for a month
Learn how to build your own calculation app here.